Welcome to the 2021 Partners in Applied Behavior Analysis Conference
Creating Quality of Life Through Professional, Global and Advocacy Partnerships
Join Anderson Center for Autism and SUNY Empire State College for the inaugural conference Partners in Applied Behavior Analysis: Creating Quality of Life through Professional, Global and Advocacy Partnerships on Nov. 12, 2021.
This single track, synchronous or asynchronous conference will feature both domestic and international presenters with experience in life span services supporting autistics/individuals with autism or those supporting autistics/individuals with autism. Register for the conference and watch live or watch asynchronously at a later time.
More information, including detailed session descriptions and information about presenters, can be viewed below. This conference is an opportunity to earn 4 BCBA Learning (2 Ethics) CEs or 4 New York State Continuing Teacher and Leader Education Hours. Special registration rates for students and veterans are available. For more information on how to register and details about rates, click here.
Register to attend the virtual conference.
Session and Speaker Information
Join the opening session with Nathan Gonyea.
About the Officer in Charge
Nathan E. Gonyea, Ph.D. is the Officer in Charge for SUNY Empire State College. Before that, he was the Dean of the School for Graduate Studies at SUNY Empire, previously serving as Interim Dean and Associate Dean of the School for Graduate Studies. Prior to entering administration, he was a fulltime faculty member for a decade, holding tenured or tenure track positions at SUNY College at Oneonta and Texas A&M International University. While a faculty member, he was the recipient of the SUNY Chancellor's Award for Excellence in Teaching. He holds a B.S. in Psychology from Sacred Heart University in Fairfield, Connecticut; a M.S. and Ph.D. in Educational Psychology and Methodology from the University at Albany, SUNY, in Albany, New York; and a C.A.S. in Organizational Leadership in Higher Education from The College of Saint Rose in Albany, New York. Dr. Gonyea has broad scholarly interests, with the majority of his scholarship focusing on the areas of assessment and evaluation.
According to the World Health Organization (WHO, 2021), 1 in 160 children worldwide may be considered autistic or as having autism, which is equivalent to over 49 million people. Research has strongly supported that autism affects cultures equally; however, the majority of services are located in wealthier countries such as the United States. Additionally, awareness and acceptance of autism and other related needs vary widely around the world, as do cultural considerations. It is therefore critical to work in conjunction with our colleagues worldwide to engage in culturally humble dissemination and implementation of evidenced-based support. This panel will feature alumni International Fellows from the Anderson Center International program, who will share what they learned from training onsite with Anderson Center for Autism, as well as considerations for increasing autism understanding in their geographic areas.
Learning Objectives
Attendees will describe needs for autism related services in represented countries
Attendees will discuss ways to engage in culturally humble behavior analytic services
Attendees will identify training methods to support dissemination of evidenced-based practices.
Number of CEs offered: 1 BCBA Learning CE; 1 NYS Continuing Teacher and Leader Education Hours
Panelists
Justine Faye S. Cartagena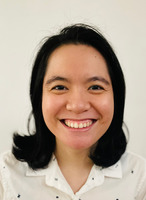 Justine Cartagena, graduated Cum Laude with a bachelor's degree in Special Education from the University of Santo Tomas. She is the current Program Coordinator and one of the founders of WorkAbilities, A Transition Education Center for Adolescents and Adults with Special Needs in the Philippines. Aside from WorkAbilities, She is also connected with Daivergent Inc. A crowdworking platform that hires technically-gifted individuals on the Autism spectrum. She facilitates the Platform's Online Community Group Sessions. She has worked with participants on the Autism Spectrum for the last nine (9) years. She became more fond of this population when she trained as an International Fellow at the Anderson Center for Autism. This too paved the way for her to get her certificate as a Registered Behavior Technician.
Richard Rakesh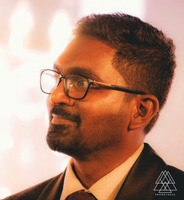 Richard Rakesh Aaron is a psychiatric social worker is also a Registered Behavior Technician and is currently pursuing his BCBA. He works as a consultant with various intervention medical centers across the state of Tamil Nadu, India.
He was ambitious to work with kids on the Spectrum right from the time of his university and his main research thesis, "Effect of Music Therapy on Kids with ASD," received attention from other universities across the globe. From then, building an autism friendly community with a world class professional infrastructure and medical professionals has always been his endeavor.
His professional passion and hobby for music and photography have helped him in aid for nurturing kids on the autism spectrum in the early intervention program. It helps the child to use it as a source of social communication, unwind and to enhance the senses, and so forth.
Ruvimbo Zimunya, RBT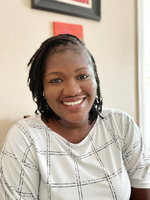 Ruvimbo Zimunya has over 5 years experience working with individuals with Autism Spectrum Disorder. She graduated from Women's University in Africa, Zimbabwe with a Bachelor of Science Degree in Psychology. Ruvimbo attained her Registered Behavior Technician certification when she was at Anderson Center for Autism in 2019. Prior to joining Anderson, Ruvimbo worked at a Centre for Occupational Therapy in Malawi. It is there where she developed her passion for working with children with autism. She moved to Cayman Islands in 2020 and has been working as an Registered Behavior Technician.
Currently, she works with adults with autism with focus on community integration, awareness and exposure; exposing them to the work field in the Cayman Islands.
Ruvimbo is extremely passionate about enhancing communication, social skills, behavior reduction and emotional self-regulation for children with special needs. Ruvimbo has also opened platforms that allow people to talk about mental health, connecting people to professionals for help.
"Life doesn't make any sense without interdependence. We need each other, and the sooner we learn that the better for us all." — Erik Erikson
Moderator
Jacob A. Sadavoy, BCBA, QBA, LBA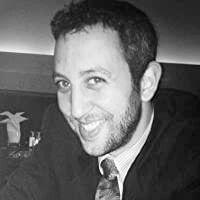 Jacob A. Sadavoy is a Board Certified Behaviour Analyst with 30 years of experience applying the principles of applied behaviour analysis in home programs, clinical centre-based programs, school environments as a teacher and educational consultant, and hospitals throughout North America. To date, Jacob has travelled to fifteen different countries to collaborate with local clinicians to develop culturally-informed, socially significant, behaviour analytic strategies based on their local environment.
The ethical challenges and barriers of disseminating ABA effectively throughout the world culminated in Understanding Ethics in Applied Behavior Analysis: Practical Applications. Jacob also sits as the 2019 Vice President of the Ethics and Behavior Analysis Special Interest Group as well as Teamwork Healthcare's Clinical Board. Jacob's key areas of interest are ethics, supervision, sustainable dissemination, social justice, and services across the lifespan. Jacob's interest in social justice and compassionate care has culminated in a tome which will be available in spring of 2021 called A Scientific Framework for Compassion and Social Justice: Lessons in Applied Behavior Analysis. In addition, the 2nd edition of the aforementioned Ethics text will be available December 2021 and will feature key distinctions in the BACB's updated, enriched code elements.
Disciplinary centrism occurs when one believes that their specific discipline has the final word. This leads to believing professionals from one's own discipline are better trained and smarter than professionals from a different discipline. While this is largely an unconscious bias, it frequently causes barriers to effective interprofessional collaboration. In this keynote address, Dr. Spencer will cover alternatives to disciplinary centrism that allow for the retention of one's professional identity (Pecukonis, 2020). For example, cultural humility is the ability to maintain an interpersonal stance that is other-oriented or open to the other in relation to aspects of cultural identity (Hook et al., 2013; Wright, 2019). Identities are born of cultural histories and training, which means that we can regard professionals from other disciplines as individuals from another culture. When we do this, we engage in activities that promote interprofessional cultural reciprocity (Kalyanpur & Harry, 2012; Pecukonis et al., 2008). A posture of cultural reciprocity that involves self-reflection, listening, validating, and compromising, can also help professionals align their practices with the current socio-cultural, neurodiversity movement. Ableism is discrimination in favor of abled-bodied people. It is also culturally determined and learned through our professional training, which is largely based on a deficit model. In contrast to the deficit-focused, biomedical model of disability, sociopolitical models consider prejudice and discrimination to be causal factors (Smart, 2016). Importantly, proponents of this model form a group identity and engage in identity politics. It is critical for professionals, regardless of their discipline, to recognize that the neurodiversity movement is a sociopolitical model of disability. As such, it demands thoughtful revisions to professional training methods and the organization of service delivery. Culturally humble professionals move beyond disciplinary centrism and ableism to embrace the identities of their colleagues and the individuals they serve.
Learning Objectives
Learners will compare and contrast disciplinary centrism and cultural humility.
Learners will describe the components of cultural reciprocity.
Learners will explain neurodiversity as a sociopolitical model of disability.
Questions
How does one acquire disciplinary centric and ableist attitudes?
How does one develop cultural humility?
How does understanding that professional differences have cultural determinants change one's behavior?
What are models of disability and what purpose do they serve?
Neurodiversity is the antithesis of what model of disability?
Number of CEs offered: 1 BCBA Learning CE; 1 NYS Continuing Teacher and Leader Education Hours
Speaker
Trina D. Spencer, PhD, BCBA-D
Dr. Spencer is an associate professor at the University of South Florida. She earned a PhD in Disability Disciplines with emphases in language and literacy and early childhood special education. She has been a board certified behavior analyst since 2001. Dr. Spencer has worked with culturally, linguistically, and economically diverse children as well as children with disabilities, their teachers, and their families for 21 years. Benefitting from strong collaborations with community partners, Dr. Spencer maintains an ambitious research agenda to improve the academic and social outcomes of the nation's most vulnerable students. She has published 52 peer-reviewed articles and has been invited to speak more than 100 times at conferences and community events. She serves as the chair for the American Speech Language Hearing Association's committee on Clinical Research, Implementation Science, and Evidence-Based Practice, leads a national network of early childhood researchers who study Multi-Tiered Systems of Supports, serves on the executive committee of the Speech Pathology ABA special interest group, and serves as an editorial board member for Language-Speech-Hearing Services in Schools. Dr. Spencer led the ABAI Practice Board workgroup to develop the resource document entitled, Interprofessional Collaborative Practice Between Speech Language Pathologists and Behavior Analysts.
In this presentation, attendees will learn what our roles and responsibilities are in serving others in promoting and ensuring dignity. We are bound by both a code of the ethics and by United Nations Declaration of Human Rights to do so. Being able to provide meaningful, effective, and ethical habilitation and teaching can be done by using what we have learned from the history of disability rights and the evolving field of behavior analysis.
Learning Objectives
Identify how and when individuals with disabilities were granted the right to dignity
Identify 2 ways in which choice can be used to increase quality of life for those with I/DD
Identify which Ethic codes are related to individual rights to dignity
Number of CEs offered: 1 BCBA Learning CE (Ethics); 1 NYS Continuing Teacher and Leader Education Hours
Speakers
Gina M. Feliciano, Ph.D., BCBA-D, SAS, LBA
Gina M. Feliciano, Ph.D., BCBA-D, SAS, LBA, Chief Program Officer at Anderson Center for Autism, earned a B.A. in psychology from Fordham University before completing a Master of Arts degree and then a Ph.D. in special education and behavior disorders (May 2006) from Teachers College in New York, NY. In a previous role as Senior Director of Education for a preschool and day school, the doctoral-level Board-Certified Behavior Analyst oversaw regulatory compliance for NYSED, NYCDOE and NYCDOHM, along with managing the design and implementation of staff training, curriculum development, and oversight of the operations of clinical/educational programs. In addition, she co-chaired agency-wide leadership committee and helped lead the committee for development and implementation of agency-wide staff retention practices.
G. Feliciano is a member of the Association for Behavior Analysis International, past co-chair of the Children's Committee of the Bronx Developmental Disabilities Council (2017-2020), and past Board member of Equality Charter School, (2008-2010), has held leadership positions in the field of special education for many years and has had research published several times.
She completed the Adirondack 46, Catskill 35, Catskill Winter 35, the NE 111, and other mountain related goals. Feliciano has been an endurance and multisport athlete – a 7-time marathon finisher, 3-time Boston Marathon Qualifier two-time finisher, and 3-time Ironman competitor, along with having multiple podium finishes in triathlon and road races. She enjoys reading, environmental activism, food and wine, and travel.
Maria E. Hornbeck, M.S., BCBA, LBA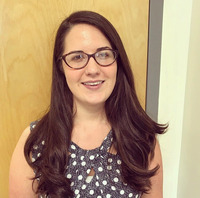 Maria is the Children's Residential Program Administrator who works closely with the Director and Coordinators of Children's Services in implementing programming initiatives in our children's program. Before joining Anderson in 2017, Maria worked as a Behavior Specialist for an agency that served adults and children with IDD. She joined Anderson as a Behavior Analyst and then as the Program Specialist in our Adult Program. Maria received her Master's Degree in Applied Behavior Analysis and Autism from The Sage Colleges and received her Board Certified Behavior Analyst certification in August of 2017. She is a NYS licensed Behavior Analyst since 2019.
Recent discussions regarding the controversy surrounding applied behavior analysis (ABAI, n.d., NeuroClastic, n.d.) have indicated a strong need for increased understanding regarding how the field should promote and engage in compassionate, empathetic care that promotes autonomy and inclusivity. While behavior analytic programs have historically taught foundational and philosophical concepts, research suggests few teach skills such as compassion (LeBlanc et al., 2020), which is critical in working toward self-determination, equity, and autonomy for those with whom we work and serve. This panel, with introduction by Michael Gilberg, will discuss the importance of compassion and empathy in behavior analysis, as well as ways to promote equity in the field. Panelists will also examine historical and current problems within ABA, with an emphasis on working toward inclusivity.
Learning Objectives
Attendees will describe ways behavior analysts can engage in compassionate, empathetic care
Attendees will identify quality indicators of behavior analytic programming that promotes diversity, equity, and inclusion
Attendees will analyze scenarios regarding inclusivity and will discuss ways to address scenarios in ethical manner
Number of CEs offered: 1 BCBA Learning CE (Ethics); 1 NYS Continuing Teacher and Leader Education Hours
Introduction
Michael Gilberg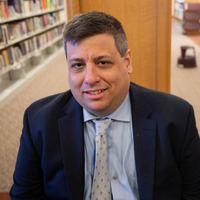 Michael Gilberg is a Special Education Attorney and Autistic self-advocate first diagnosed at age 18. Michael devotes his legal career to representing children with disabilities to ensure they get the appropriate education that they are entitled to under the law, which he was denied.
Michael serves on numerous Boards and committees including Council of Parent Attorneys and Advocates (COPAA), the Autism Society of America's Panel of People on the Spectrum, Westchester County Advisory Council on People with Disabilities, Autism Spectrum News Editorial Board, Parents United Learning the Special Education System of the Mid-Hudson Valley NY (PULSES), New York State Autism Spectrum Disorders Advisory Board's Self Advocate Committee and Hillels of Westchester.
Michael also has years of political and policy experience in government and advocating for disability in public policy in New York State and Westchester County.
Panelists
Amy Gravino, M.A., C.A.S.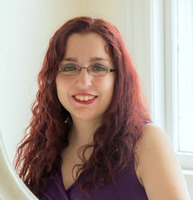 Amy Gravino, M.A., is an autism sexuality advocate and Relationship Coach in the Center for Adult Autism Services at Rutgers University. She is also the President of A.S.C.O.T Consulting, which offers autism consulting, college coaching, and mentoring services for organizations, schools, individuals on the autism spectrum, and their families. Amy is an international speaker who has given TED talks, spoken twice at the United Nations for World Autism Awareness Day, and presented worldwide to audiences on a variety of topics related to autism, with a dedicated special focus and research on the subject of autism and sexuality. Ms. Gravino obtained her Masters degree in Applied Behavior Analysis from Caldwell University in 2010 and currently serves on the Boards of Directors of Specialisterne USA, Yes She Can, Inc. and the Golden Door International Film Festival of Jersey City, as well as the Scientific Advisory Board of Simons Foundation Powering Autism Research (SPARK). She is an award-winning writer whose work has been featured in Spectrum, the leading online news source for autism research, Reader's Digest, special education textbooks, and other outlets. Visit www.amygravino.com to learn more.
Bobbi Hess Rogers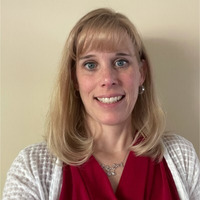 Bobbi Rogers is the director of Proud Moments Therapy in Upstate NY.  She is the founder of Families FIRST.  Families FIRST is a nonprofit agency that has provided support and services for families of children with Autism for over 15 years. She is a board member of the NY State Association for Behavior Analysis (NYSABA) and chair of NYSABA Parent and Family. She is the co-creator of the Harmony in the Home Project, which provides intensive support for Autistic children and their families in Central NY.  She created multiple new programs and support options over the last decade across the Upstate New York area including a crisis intervention program that has been helping families since 2006. She lives in Central NY with her three children and husband. She is the proud parent of a 20 year old Autistic young adult.
Nasiah Cirincione Ulezi, Ed.D., BCBA, LBA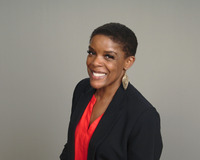 Dr. Cirincione-Ulezi is a Board Certified Behavior Analyst, with a Doctorate degree in Education from Loyola University of Chicago.  She holds a Master's degree in Special Education from the University of Illinois at Chicago, and a Master's degree in Educational Leadership from the American College of Education.  She is a graduate of the Infant Studies Specialist program at Erikson Institute of Chicago. In addition to her BCBA credential, she is an Illinois licensed special education teacher and an Illinois Early Intervention provider and State evaluator.  Professionally, she has served as a special educator, clinician, educational administrator and professor of special education. Her clinical experience spans infancy through adulthood.  Currently, she is the CEO & Founder of ULEZI, LLC, Co-Founder of Pivot 2 Inclusion and Shaping Leaders. She serves as a court appointed special advocate, for children in the Illinois foster care system.  She is also an Advisory Board member for Black Applied Behavior Analysts, an Advisory Board Member for the NEXT for Autism organization, Board member for the Illinois Association for Behavior Analysis and an Affiliate Chapters Board Member for the Association for Behavior Analysis International. Dr. Cirincione-Ulezi serves as a subject matter expert for the Behavior Analysis Certification Board and has published in the Journal Behavior Analysis in Practice.  She has assisted school districts in the State of Illinois in developing meaningful educational programs to meet the needs of students with autism.  Her research interests include supervision, mentoring, leadership and culturally humble practice within the field of ABA. She is a champion for equity, diversity and inclusion and is deeply committed to using her skills and experiences, paired with the science of applied behavior analysis, to empower the lives of the people she supports and serves, in positive and meaningful ways.
Moderator
Noor Y. Syed, Ph.D., BCBA-D, LBA/ LBS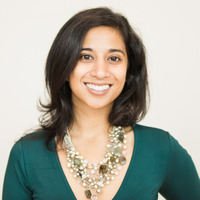 Noor Syed, PhD, BCBA-D, LBA/LBS (she/her) is an Assistant Professor of Applied Behavior Analysis (ABA), Clinical Coordinator, and founding Director of the Center for Autism Inclusivity (Research, Education, and Services) with SUNY Empire State College. Among the Center's primary initiatives to help SUNY Empire become a fully inclusive and supportive college for those who identify as neurodiverse through a multi-tiered system of support framework. In addition, Dr. Syed will be overseeing the launch of a Master's of Science in ABA through SUNY Empire in Spring 2022. Dr. Syed is also the Executive Director of Anderson Center International, an organization dedicated to building compassionate, sustainable resources for evidenced-based practices globally. She is an Adjunct Doctoral Advisor in ABA with Endicott College, and a certified general and special education teacher.
Dr. Syed's interests lie in compassionate care, cultural humility, and social justice through an analysis of diversity, equity, and inclusion, an area in which she is currently conducting research. Dr. Syed received her undergraduate degree in behavior analysis under Dr. Raymond G. Romanczyk in the Institute of Child Development at Binghamton University and completed her PhD in ABA with Dr. R. Douglas Greer at Teachers College, Columbia University.
Join the closing session with Patrick Paul.
About Patrick Paul
Patrick D. Paul became the Executive Director/CEO of Anderson Center for Autism in 2017. He joined Anderson in 2000 as the Corporate Controller and held the positions of Corporate Compliance Officer, Chief Financial Officer and Chief Operating Officer prior to accepting his current responsibilities. Cumulatively, Mr. Paul has 25 years of working in the not-for-profit sector. Prior to becoming a member of the Anderson Center team, he was a trooper for the New York State Police and also worked in banking, investment management, and public accounting. He earned a Bachelor's degree in Community and Human Services from SUNY Empire State College with a concentration in criminal justice, a bachelor's degree in accounting from SUNY College at New Paltz and is a Certified Public Accountant (CPA). Outside of Anderson, Patrick is an active board and committee member on the Autism Spectrum Advisory Board, Mohonk Preserve Board and M&T Bank Advisory Board. He was formerly involved with RUPCO, Ulster County Development Corporation, and was Board President of Unison Arts.
Sponsorships
Pyramid Educational Consultants is the worldwide source for both the Pyramid Approach to Education and the Picture Exchange Communication System (PECS). Our goal is to provide the highest quality of training, consultation and support to parents, caregivers and professionals in the field of autism and developmental disabilities. Using functional, practical and evidence based interventions, our aim is to teach individuals how to effectively communicate, function independently and be productive in their schools, home, place of employment and community.
Learn more about Pyramid Educational Consultants by visiting pecs.com.
At Yellow Bus ABA our passion is to create an environment in which children thrive and lead their best lives. We are committed to comprehensive lasting improvement for individuals on the autism spectrum. Whether in the comfort of your home, or at one of our specialized state of the art ABA centers, we are here for you.
Manhattanville College School of Education
prepares PreK-12 teachers and administrators, higher education and community leaders, and education entrepreneurs, most of whom work in the tri-state area. It offers flexible day and evening classes that accommodate the busy schedules of working professionals. Having celebrated its 50th anniversary in 2015, the School of Education offers a
variety of degrees and programs
including bachelor of arts, master of education, master of professional studies, doctor of education, professional diplomas, and certificates of advanced study.
Hawthorne Foundation Inc. provides educational day programs (early intervention, preschool, school age Westchester, and school age Manhattan) to assist students ages eighteen months to twenty-one. HFI is an OPWDD provider of adult programs (residential community-based homes and day habilitation) focused on educational, vocational, and meaningful post-high school experiences for adults twenty-one years and older. Hawthorne Foundation Inc. also offers fiscal intermediary services to support self-direction, community work-based learning experiences, and independent living opportunities that support our families. As we continue to grow and expand our high quality educational, vocational, and habilitative person-centered services, one thing has not changed—our commitment and dedication to individuals with autism and intellectual disabilities.
Learn more about Hawthorne Foundation Inc. by visiting www.hawthornefoundation.org.
We appreciate your feedback!
Please take a moment and let us know what you thought about the inaugural Partners in Applied Behavior Analysis Conference. In this survey, we ask that you let us know about the sessions you attended as well as your interest in future conferences.
If you have any questions or would like to reach out to us about participation in our next event, please email autism@esc.edu.
About SUNY Empire State College
SUNY Empire State College educates 18,000 students per year in person, online, and through a blend of both, at locations in every region of New York and at eight international sites worldwide. Together with one of SUNY Empire's 800 faculty mentors, each student designs their own individualized pathway to a college degree that accommodates their schedule and awards credit for prior college-level learning. SUNY Empire awards more than 3,000 degrees annually and 94 percent of graduates stay in New York state. Today, more than 92,000 SUNY Empire alumni are entrepreneurs, veterans, and active members of the military, professional athletes, teachers, medical professionals, and leaders in their field, as well as in their communities. To learn more, visit www.esc.edu and follow the college on social media @SUNYEmpire.
About Anderson Center for Autism
Anderson Center for Autism's core philosophy is that all people deserve to live a life of quality. Anderson has the expertise, resources and technology to enable the agency to optimize the quality of life for all people with autism, around the world.