Empire State College Council Membership
Donna Luh is the owner of Luh Consulting Services, which offers advising on government relations, community affairs, marketing, public relations, housing, aviation and transportation. A resident of Depew, she is the former vice chair of the New York State Thruway Authority Board of Directors, the project coordinator of the Niagara Frontier Transportation Authority, and coordinator of the $186 million Greater Buffalo International Airport Improvement Program. She holds both a bachelor's degrees in Science and a Master of Science in Education Administration from Canisius College, Buffalo, N.Y.
Patricia E. Salkin is provost of the Graduate and Professional Division and former dean of Touro Law Center at Touro College. She is the former associate dean, professor of law and director of the Government Law Center of Albany Law School. In addition to land use law, her scholarship also focuses on government ethics. She is an appointed member of the U.S. Environmental Protection Agency's National Environmental Justice Advisory Council and chair of the State Bar's Standing Committee on Attorneys in Public Service. She holds a bachelor's degree from the University at Albany and earned her Juris Doctor from Albany Law School.
Albert T. Culler is the student representative to the College Council. With more than 30 years of experience in public-transportation organizations, Albert is currently assistant chief officer of operations with the Staten Island Railway, NYC Transit. His civic, community, and college activities include leadership posts with the Conference of Minority Transportation Officials, the college's Black Male Initiative, and the SUNY Empire Student Government Association. He is also active in the North Star Movement of New York City and the NAACP – Co-op City branch. Additionally, he serves the college as a member of the SUNY Empire State College Presidential Search Committee. In January of 2021, Albert earned his associate degree with SUNY Empire and is currently pursuing his Bachelor of Arts in public affairs with the college.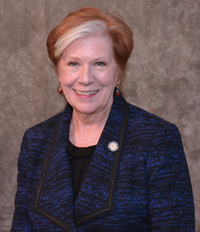 New York State Department of Labor Commissioner Roberta Reardon previously served as president of the American Federation of Television and Radio Artists (AFTRA) and was the founding co-president of SAG-AFTRA, a 165,000-member union for the entertainment industry. After stepping down from that position in late 2013, she consulted for the AFL-CIO as special liaison for Common Sense Economics. She also taught in the Cornell/CUNY Labor Relations Certificate program. A graduate of the Cornell Industrial and Labor Relations School's New York State AFL-CIO/Cornell Union Leadership Institute, she holds a Bachelor of Arts from the University of Wyoming.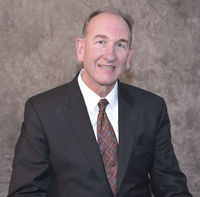 Empire State College alumnus Mark Schroeder '82 became commissioner of New York's Department of Motor Vehicles in January 2019. Previously, he served as the elected comptroller of the city of Buffalo, from January 2012 until his appointment to DMV, and also previously was a member of both the Erie County Legislature and New York State Assembly. Prior to his years of public service, he spent 25 years in the private sector, including as vice president of two large corporations, after earning his B.S. in Historical Studies at SUNY Empire State College.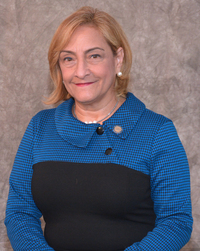 Arlene González-Sánchez has served as commissioner of the state Office of Alcoholism and Substance Abuse Services since March 2011. Previously, she was commissioner of the Nassau County Department of Mental Health, Chemical Dependency, and Developmental Disabilities Services, on Long Island. González-Sánchez holds a Master of Social Work in Administration/Community Organization from Hunter College School of Social Work; and a Master of Science in Cell Biology/Cytogenetics and a Bachelor of Science in Biology, both from Fordham University. González-Sánchez also held a faculty appointment at Cornell University Medical College as an associate research scientist.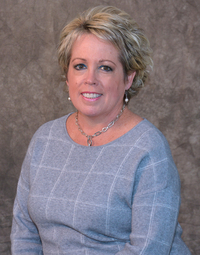 Sheila Poole is acting commissioner of the state Office of Children and Family Services. She joined the agency in 2007 as associate commissioner in the Division of Child Welfare and Community Services, before being promoted to executive deputy commissioner. Poole began her career in the nonprofit mental health sector, creating community-based housing and rehabilitative services for individuals transitioning from state institutional settings. She holds both master's and undergraduate degrees in psychology, from Russell Sage College and Siena College, respectively.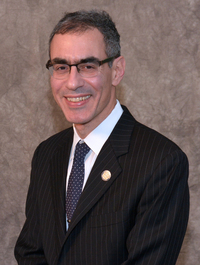 John Maggiore, chairman of the council, is senior advisor to the governor in the state executive chamber. Previously, he was policy director in the chamber and chief of staff to the lieutenant governor. He also has been director of regional affairs for the governor and policy advisor for the state attorney general. His higher-education experience includes serving as director of government relations and assistant to the president at Buffalo State College. He holds a Master of Public Administration from Harvard University's Kennedy School of Government, a second master's in Political Science and Government from Rutgers University, and a bachelor's in Political Science and Government from Connecticut College.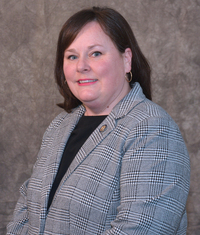 Molly Reilly is assistant secretary for Upstate Intergovernmental Affairs. She formerly served as mayor of Sackets Harbor, in Jefferson County, on Lake Ontario. She also served as a professional educator, during which time she received the Empire State Excellence in Teaching Award. She received her bachelor's in Political Science from Le Moyne College and a master's in Political Science with a concentration in political theory from the Nelson A. Rockefeller College of Public Affairs And Policy at SUNY Albany.