May 21, 2019
Four Alumni Recognized for Distinguished and Emerging Leadership, Veteran Service and Community Impact
Inaugural Veteran Service Award Presented to Retired US Air Force Master Sergeant Raul Rodriguez '17

(SARATOGA SPRINGS, New York – May 21, 2019) Four SUNY Empire State College alumni have been recognized for their lasting impact on society and the college through their outstanding professional, military, philanthropic or volunteer accomplishments.
The awardees include:
Honored annually by the SUNY Empire State College Alumni Student Federation Board of Governors, this year's recipients were approved at the April 13 meeting of the federation board.
"Again this year, four of SUNY Empire's most outstanding alumni have been recognized for their significant contributions to the college, their professions and the communities where they live and work," SUNY Empire State College Officer in Charge Mitchell S. Nesler said. "My congratulations to Danielle, Chris, Raul and Pam for all they have done to earn this prestigious recognition and my thanks to the members of the Alumni Student Federation Board of Governors and the award committee for their good work in identifying our exceptional alumni."
About Danielle Asher '18, 2019 Community Impact Award Recipient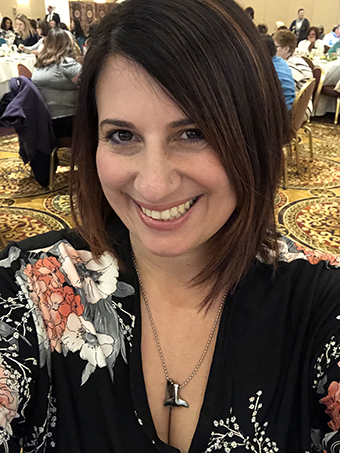 The Community Impact Award recognizes a graduate who has demonstrated inspirational leadership and exceptional service to his or her community and beyond.
This year's recipient, Danielle Asher '18, a resident of North Merrick and director of curriculum and training for Family Leadership Network, a division of the social justice nonprofit Choice For All, earned her Bachelor of Science in Public Affairs.
A tireless advocate for policies that affect children and families and increased state investment in early childhood and pre-K education, Asher has played a lead role in many statewide advocacy efforts, most notably the 2019 enacted state budget that funds the Long Island Regional Technical Assistance Center through the Long Island pre-K Initiative. She works statewide with community organizations and school districts on parent leadership and family engagement practices to create partnerships that lift up the parent voice in public education.
She was featured in the New York School Talk Blog post "Family Engagement: The Missing Link to School Reform."
Asher serves on numerous local boards that promote community and school educational initiatives and is responsible for spearheading strategic planning efforts for several nonprofits. Nationally, she works with the Metropolitan Center for Research on Equity and the Transformation of Schools at New York University and other parent leadership initiatives around the country to raise the profile of authentic family engagement and participatory evaluation in primary education.
About Christopher Feeley '86, 2019 Distinguished Leader Award Recipient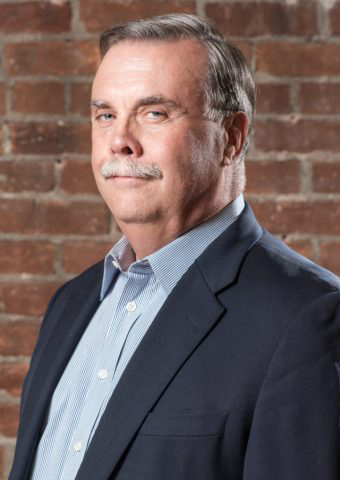 The Distinguished Leader Award recognizes transformational philanthropy, leadership and service to Empire State College.
Christopher Feeley '86, a native and long-time resident of Connecticut, completed a Bachelor of Science in Science, Math and Technology.
An operating partner and vice president for business development at Psychiatry Networks, a telemedicine firm, Feeley began his philanthropic support for the college more than 20 years ago and has provided substantial amounts of matching funds to support the college's 24 Hour Challenges.
An active member of the Empire State College Foundation Board of Directors since 2009, Feeley currently chairs the foundation's development committee and is a member of the foundation board's executive committee and committee on directors.
During his tenure as chair of the development committee, annual giving to the college has increased 25 percent on a year-over-year basis.
An active participant in the life of the college, Feeley served as a member of the college's 2019 Presidential Search Committee and as an advisor for the Black Male Initiative and was the alumni speaker for the Purchase commencement ceremony.
Along with his service and dedication to SUNY Empire, Feeley and his wife, Diane Feeley, are longstanding supporters of Catholic Charities of Fairfield County, Unbound and Catholic Relief Services.
Raul Rodriguez '17, 2019 Veteran Service Award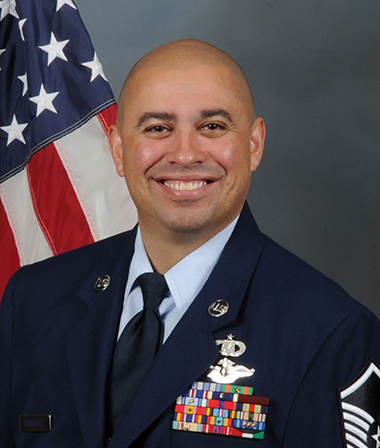 The Veteran Service Award recognizes an alumnus and veteran of the U.S. Armed Forces who has made a positive impact on the local, national, international, college and/or veteran communities.
Raul Rodriguez '17, a Bronx native and an Air Force and Navy veteran, was selected for the inaugural Veteran Service Award.
Rodriguez completed a Bachelor of Professional Studies in Community and Human Services and was inducted into the college's chapter of SALUTE Veterans National Honor Society.
A retired New York City police officer, Rodriguez actively recruits members of the NYPD to complete a degree with SUNY Empire.
While on duty with the NYPD, Rodriguez assisted with the reintegration of veterans returning from active-duty deployments back into the police force.
A former post commander of American Legion Post 460, located in New York City, he retired from the Air Force at the rank of master sergeant. A recipient of the U.S Meritorious Service Medal and U.S Air Force Achievement Medal, he served as superintendent of chapel operations of the 514th Air Mobility Wing, located on the Joint Base McGuire-Dix-Lakehurst, Lakehurst, New Jersey.
Prior to joining the Air Force, Rodriguez served with the Navy, where he established the first Learning Resource Center on the USS Nimitz (CVN-68), a Navy supercarrier and the lead ship of its class.
Throughout his military service, he was promoted five times and was awarded the Navy's Achievement Medal with Gold Star.
Pamela Say-Witter '17, 2019 Emerging Leader Award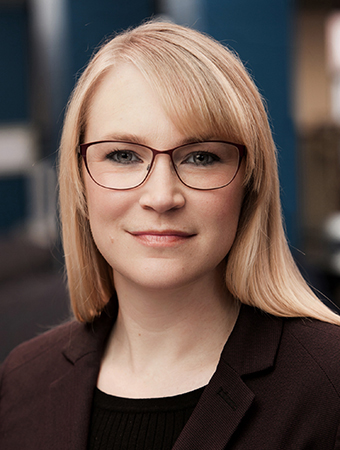 The Emerging Leader Award recognizes a graduate who has completed his or her degree within the last five years and, since graduation, has demonstrated significant leadership in his or her profession, community and/or for SUNY Empire.
Pamela Say-Witter '17 completed an MBA from the college with a 3.87 GPA. Say's final project was a full strategic plan for Trocaire College, a private career-oriented Catholic college located in Buffalo, for which she received a perfect grade.
As the vice president for development and community engagement at Trocaire College, she is the youngest executive on the college's leadership team. She is a national speaker and consultant and current president of the Associate of Fundraising Professionals Western New York Chapter.
A published author of three books, she wrote the novel "Hope Rising" (Tate Publishing and Enterprises, 2013), a story about the difficult relationship between a mother and her teenage daughter.
Say-Witter has won numerous awards, including:
The Allegany Pomona Grange Citizen of the Year Award, 2014.
The Leadership Cattaraugus Alumna of the Year Award, 2012.
Buffalo Business First 40 Under Forty, 2011.
The Outstanding Achiever Award, the Greater Allegany County Chamber of Commerce, 2012.
About the Alumni Awards Program
All four recipients will be honored at an awards dinner in Saratoga Springs to be held Thursday, Oct. 17, hosted jointly by the federation board and the Empire State College Foundation Board of Directors.
The federation board established the Alumni Awards Program in 2016. The purpose of the program is to recognize the college's exemplary alumni who have made a lasting impact on society and SUNY Empire through outstanding professional, philanthropic or volunteer accomplishments.
About SUNY Empire State College
SUNY Empire State College educates more than 17,000 students in person, online and through a blend of both, at more than 30 locations in New York and at eight international sites worldwide. Together with one of SUNY Empire's more than 1,300 faculty mentors, each student designs his or her own individualized pathway to a college degree that accommodates his or her schedule and awards credit for prior college-level learning. SUNY Empire awards more than 3,000 degrees annually and 94 percent of graduates stay in New York state. Today, more than 84,000 SUNY Empire alumni are entrepreneurs, veterans and active members of the military, professional athletes, teachers, medical professionals and leaders in their field, as well as in their communities. To learn more, visit www.esc.edu and follow the college on social media @SUNYEmpire.