August 7, 2019
SUNY Empire State College Launches First-of-its-Kind Bachelor's Degree in Addiction Studies
Unique Program Helps Address Public Health Emergency Created by Opioid Crisis, Alcohol, and Other Substance Use Disorders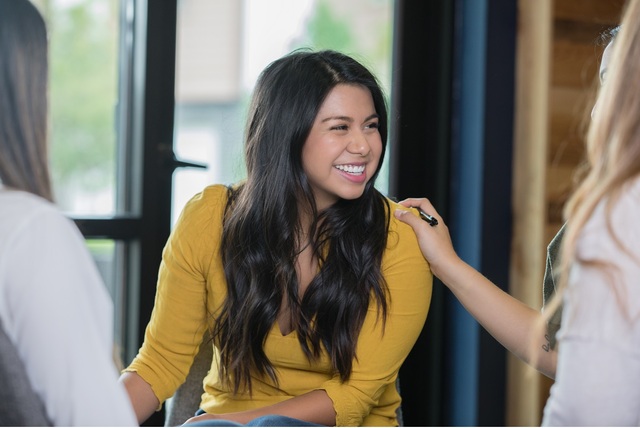 (SARATOGA SPRINGS, New York – Aug. 7, 2019) SUNY Empire State College is launching a first-of-its-kind Bachelor of Science in Addiction Studies program to help address the urgent need for qualified substance use disorder treatment specialists in New York state and around the nation.
Students will be able to complete the unique B.S. in Addiction Studies degree online, face-to-face, or through an individualized blend to fit the busy lives of working professionals. Enrollment opens in the spring of 2020.
Data from the 2016 National Survey on Drug Use and Health (NSDUH) revealed a significant gap between the 21 million Americans in need of substance misuse treatment and the 3.8 million who actually received it. This means that only 18 percent of those who needed help were receiving it.
According to recent estimates by the U.S. Department of Labor, employment in the addictions field is expected to increase by 20 percent over the next 10 years. Further, various organizations report that the need for professionals with bachelor's degrees and Credentialed Alcoholism Substance Abuse Counselor (CASAC) certifications is on the rise.
"This new degree program responds to a dire need for more qualified addiction treatment specialists in our communities," said SUNY Empire State College President Jim Malatras. "In New York state and around the country, people suffering from substance use disorders often struggle to get the resources they need to begin and continue a successful recovery. SUNY Empire's unique addiction studies degree will enable graduates to meet the growing demand for professionals in the field, and to study in a way that fits into their lives. I am exceedingly proud of our faculty and staff for rising to this challenge and delivering an educational program that is truly responsive to the needs of our communities."
Office of Alcoholism and Substance Abuse Services Commissioner Arlene González-Sánchez said, "As the need for dedicated professionals in the field of addiction grows, SUNY Empire State College's new trailblazing program will expand the availability of experts in the field, and provide the people affected by addiction with the crucial services they need to succeed in their recovery. We look forward to the benefits that this program will bring to New York state."
"The SUNY Empire State College B.S. in Addiction Studies program addresses an urgent need for trained healthcare specialists to help individuals on the journey to addiction recovery," said Healthcare Association of New York State President Bea Grause, RN, J.D. "New York's hospitals, health systems, and other healthcare provider organizations are on the front lines of responding to the public health emergency created by substance use disorders — in our emergency rooms and clinics we see how individuals and families are impacted by addiction every day. HANYS enthusiastically welcomes this new degree program, which will help address this growing crisis and heal broken lives."
About the B.S. in Addiction Studies Degree
The addiction studies degree is designed to serve students who are interested in becoming skilled professionals to understand and treat individuals suffering from addiction. The program is structured around courses that address fundamental aspects of how addiction affects individuals, families, and communities, while examining the assessment, treatment, and prevention of substance misuse.
The program provides students an opportunity to address the educational components to become a Credentialed Alcoholism Substance Abuse Counselor (CASAC) in New York state. Obtaining a bachelor's degree in an approved Human Services field from an accredited institution may be substituted for 2,000 hours of work experience, thus allowing individuals with a CASAC-Trainee to obtain their CASAC in a shorter period of time.
More information about the addiction studies degree is available online.
About SUNY Empire State College
SUNY Empire State College educates more than 17,000 students in person, online, and through a blend of both, at more than 30 locations in New York and at eight international sites worldwide. Together with one of SUNY Empire's more than 1,300 faculty mentors, each student designs their own individualized pathway to a college degree that accommodates their schedule and awards credit for prior college-level learning. SUNY Empire awards more than 3,000 degrees annually and 94 percent of graduates stay in New York state. Today, 87,000 SUNY Empire alumni are entrepreneurs, veterans and active members of the military, professional athletes, teachers, medical professionals, and leaders in their field, as well as in their communities. To learn more, visit www.esc.edu and follow the college on social media @SUNYEmpire.