August 1, 2019
Statement on the Death of Alumnus and CWA President Emeritus Morton Bahr '83, '95 from SUNY Empire State College President Jim Malatras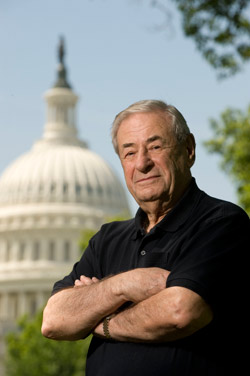 "Morty Bahr's death is heartbreaking news for all of us at the college. A titan among America's organized labor leaders, he had a clear vision of the worth of working people, and his tenacity in championing their cause and success in getting them a better deal, was unsurpassed.
"Respected by all for his expertise in technology- and information-based industries, Morty founded one of the college's largest endowed scholarships, the Morton Bahr Distance Learning Scholarship, which is available for working people across the country, regardless of union affiliation. Because of his generosity many have had a chance to get a college education.
"Morty served with distinction on the Empire State College Foundation board for nearly a decade, and was a strong supporter of our students, faculty and staff. He always looked ahead and truly saw education as a way to develop emerging union leadership. He will be missed and his memory will continue to inspire us.
"Our deepest sympathies to his wife, Florence, and the entire Bahr family."