September 10, 2019
SUNY Empire State College's Finger Lakes Campus Selected as Early Voting Site for Monroe County
Part of New State Law Allowing Nine Days of Early Voting before an Election

As Part of Commitment to Community Program, SUNY Empire Will Also Open Computer Labs Across the State for the 2020 Census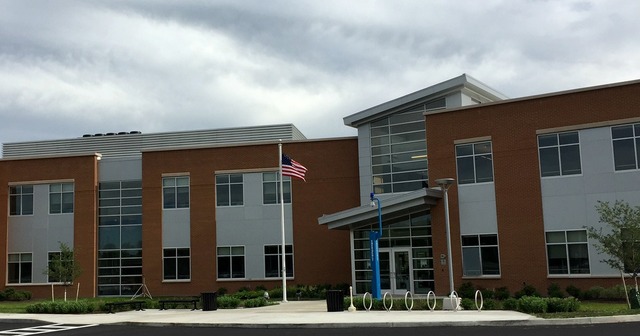 (SARATOGA SPRINGS, New York – Sept. 10, 2019) SUNY Empire State College's Finger Lakes campus, located at 680 Westfall Road, Brighton, is among the seven locations selected as an early polling site for the upcoming general elections held in Monroe County. The process is part of state law adopted this year to allow for early voting nine days before an election.
Early voting, which allows individuals to vote in person at a poll site within their county, beginning Saturday, Oct. 26, and continuing through Sunday, Nov. 3, is one of a number of reforms adopted into law last year designed to increase voter participation through greater access. Registration will occur in the lobby of 680 Westfall Road, and polling will take place in room 159.
"SUNY Empire State College is committed to expanding opportunities to participate in fundamental democratic processes," said Jim Malatras, president of SUNY Empire State College. "Participating in the state's new early voting law not only helps to engage our students, faculty, and staff, but also with the general public. Election reforms, especially early voting, provide significantly greater access for citizens of the great Empire State and hold the promise for a stronger democracy for all."
Monroe County Board of Elections Commissioner Colleen D. Anderson shared the following statement: "I want to thank SUNY Empire State College on behalf of the voters of Monroe County for stepping up and being one of our first every Early Voting Centers. Without civic minded community stakeholders like SUNY Empire State College, the expansion of access to all voters between October 26 and November 3, 2019, would not be possible."
Monroe County Board of Elections Commissioner Douglas E. French shared the following statement: "The Monroe County Board of Elections would like to express its appreciation to SUNY Empire State College. Our partnership will enable the voters of Monroe County to vote at one of our seven early voting centers using the college."
"I am pleased to hear that SUNY Empire State's Finger Lakes campus has been chosen as an early polling location for Monroe County," said state Sen. Joseph Robach, who represents the 56th Senate District. "As an elected representative, I have always believed that citizen participation is the core of our great democracy, which helps make it the best form of government in the world. Thanks to SUNY Empire State College for opening their doors to those looking to take advantage of our newly enacted voting laws."
"SUNY is an incubator for emerging leaders who will soon be the future of communities across the state, nation, and world," said SUNY Trustee and President/CEO of the Greater Rochester Chamber of Commerce Bob Duffy. "As the largest system of public higher education in the country, it is crucial that we lead in encouraging civic engagement among our 1.4 million students. Governor Cuomo's efforts to expand early voting will allow more college students to engage in the election process, and we are excited that SUNY Empire's Rochester campus will serve as a site for this outstanding initiative."
"Early voting is an important way to modernize the balloting process," said NYPIRG Executive Director Blair Horner. "Using college campuses as early polling sites should make that process easier for voters to participate. Campuses' locations are well-known, usually have adequate mass transit connections, can provide easy parking, and offer building accessibility. We applaud the decision to use Empire College as one of Monroe's sites."
"New Yorkers now can take advantage of the opportunity to vote early in this fall's elections at many places throughout the state, including SUNY Empire State College's location in Monroe County," said Laura Ladd Bierman, executive director of The League of Women Voters of New York State. "Early voting makes voting easier, more accessible, and hopefully will result in increased voter participation. The League commends SUNY Empire for hosting an early polling site, and encourages everyone throughout the Empire State to learn more about how, and where, they can vote early, and to participate in the upcoming fall elections."
When to Vote at SUNY Empire
Early voting at 680 Westfall Road will take place during the following times and dates*:
9 a.m. to 2 p.m., Saturday, Oct. 26.
1-6 p.m., Sunday, Oct. 27.
7 a.m. to 3 p.m., Monday, Oct. 28.
Noon to 8 p.m., Tuesday Oct. 29.
Noon to 8 p.m., Wednesday, Oct. 30.
7 a.m. to 3 p.m., Thursday Oct. 31.
7 a.m. to 3 p.m., Friday Nov. 1.
1-6 p.m., Saturday Nov. 2.
9 a.m. to 2 p.m., Sunday Nov. 3.
More information is available from the Monroe County Board of Elections website or the state Board of Elections.
*(Community input could modify some of these times.)
Collaboration with the Monroe County Board of Elections to become an early polling site is the most recent example of SUNY Empire's Commitment to Community program, the fulfillment of its 2014 promise to provide access to a wide variety of community-based events. The college will open dozens of its computer labs across the state to help ensure an accurate, complete count in the 2020 census.
About SUNY Empire State College
SUNY Empire State College educates more than 17,000 students in person, online, and through a blend of both, at more than 30 locations in New York and at eight international sites worldwide. Together with one of SUNY Empire's more than 1,300 faculty mentors, each student designs their own individualized pathway to a college degree that accommodates their schedule and awards credit for prior college-level learning. SUNY Empire awards more than 3,000 degrees annually and 94 percent of graduates stay in New York state. Today, more than 87,000 SUNY Empire alumni are entrepreneurs, veterans, and active members of the military, professional athletes, teachers, medical professionals, and leaders in their field, as well as in their communities. To learn more, visit www.esc.edu and follow the college on social media @SUNYEmpire.