November 14, 2019
SUNY Empire State College Will Eliminate All Fees for Spouses of Veterans
Measure Follows Groundbreaking Announcement by Governor Andrew M. Cuomo to Waive Application Fees for Veterans and Spouses at SUNY and CUNY Schools

Extends SUNY Empire's Existing Fee Waivers for Veterans to Their Spouses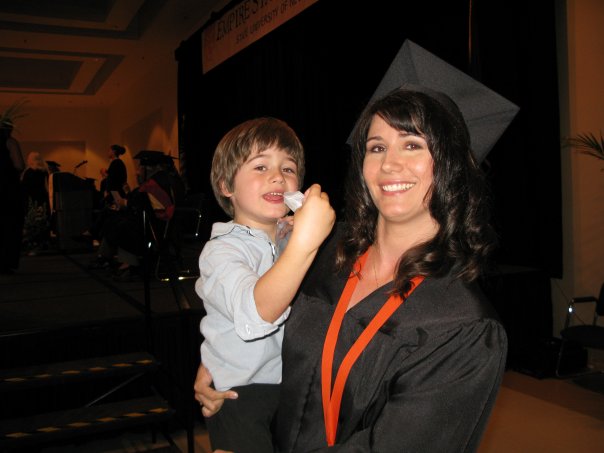 (SARATOGA SPRINGS, New York – Nov. 14, 2019) Expanding upon the announcement by New York State Governor Andrew M. Cuomo on Veterans Day that application fees will be waived for veterans and their spouses at all State University of New York and City University of New York Schools, SUNY Empire State College will now also waive fees for the spouses of veterans, active duty, guard, and reserve members who share in the sacrifice of our military institutions.
SUNY Empire already waives most fees for veteran and military students. This move will extend the benefit to their spouses, going beyond the application fee waiver, to help lower economic barriers to enrollment for thousands of military families across New York state and beyond. Military spouses often shoulder the burden of managing the stress of deployments and reintegration of their families, and in doing so regularly delay their education due to frequent moves and relocation.
"We're excited to take this step to lower barriers to a college degree for the spouses of veterans," said SUNY Empire State College President Jim Malatras. "Governor Cuomo set a national example for every institution of higher education by making it easier for veterans and their spouses to earn a degree. SUNY Empire proudly serves those who serve our country, and we're constantly working to make education work better for them, and for everyone who pursues it."
SUNY Empire currently serves over 700 veteran students, more than any other SUNY institution, and more than 1,300 military-aligned students in total — including active duty, guard, reserve, veterans, spouses, and child dependents — the most of any four-year SUNY institution.
New York State Division of Veterans' Services Director Colonel (U.S. Army, Ret.) Jim McDonough said, "I applaud SUNY Empire's efforts to waive fees for Veteran spouses, it is a wonderful extension of Governor Cuomo's recent announcement to waive application fees at all SUNY and CUNY schools for Veterans and their spouses. I know, personally, the sacrifice and support that my own spouse has made throughout my military career and my civilian transition and the value of their service. This is an important way in which SUNY Empire is supporting not only their Student Veterans and their service but also the service of their spouses."
New York State Senator John Brooks said, "As the Chairman of the NYS Senate Committee on Veterans, Homeland Security, and Military Affairs, I applaud SUNY Empire State College in providing the veterans of New York with even more tools and further access to succeed in their careers and life pursuits. By waving application fees for veterans and their spouses, SUNY Empire is providing an important head start on achieving higher education and greater success for our veterans and their families."
New York State Assemblymember Didi Barrett said, "The families of military men and women, in their own way, serve, as well. And by waiving fees for spouses, SUNY Empire State College both recognizes that service and creates more opportunities for military spouses to get their education right here in New York State and pursue their chosen career path. As chair of the Assembly Standing Committee on Veterans Affairs I look forward to continuing to work with the SUNY community to develop better ways to serve our veterans and military families."
SUNY Empire State College is pursuing the most veteran-friendly agenda of any college in New York State. In addition to minimizing fees, in the past three months, the college has expanded its programming at Fort Drum to meet the needs of the community and launched a $1 million campaign to support degree-completion initiatives for veteran and military-aligned students, the largest campaign to support veteran and military students in the college's history.
To learn more, visit SUNY Empire's Office of Veteran and Military Education.
About SUNY Empire State College
SUNY Empire State College educates students at any stage of life with a personalized learning experience delivered online, in person, or a blend of both. Since 1971, SUNY Empire has empowered students to earn an accredited degree around the demands of a busy lifestyle to advance their personal and professional goals. With world-class faculty, more than 1,300 dedicated mentors to help students tailor their degree programs, and cutting-edge distance learning technology, SUNY Empire delivers a trusted and flexible online college experience grounded in more than 30 New York state locations and seven international sites where students can learn and collaborate in person. Our nearly 50 years as a leader in awarding credit for prior learning and life experience helps students earn a degree faster and at lower cost. To learn more, visit www.esc.edu and follow @SUNYEmpire.