November 25, 2019
SUNY Empire State College Announces Guaranteed Bachelor Degree Admission for Hillsborough Community College Associate Degree Graduates
SUNY Empire Degrees Can Be Completed 100 Percent Online, in as Little as One Year after Associate Degree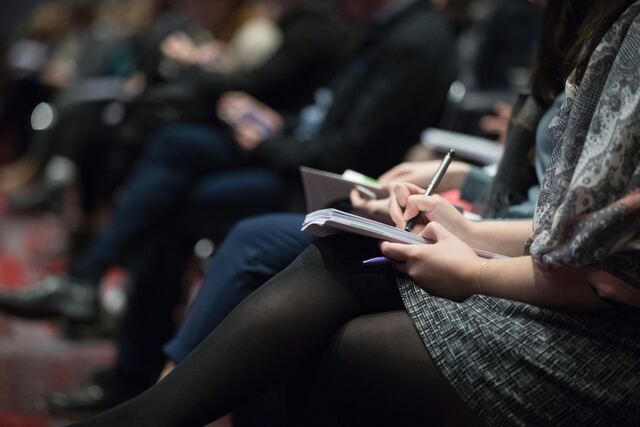 (SARATOGA SPRINGS, NY – Nov. 25, 2019) State University of New York Empire State College and Hillsborough Community College (HCC) have partnered to provide guaranteed admission to enroll in a bachelors degree program at SUNY Empire for eligible HCC graduates.
The new agreement will assure a seamless transfer to SUNY Empire, the State University of New York's leading online college, for HCC graduates with any associate degree. It allows students to transfer up to 79 lower-division credits to SUNY Empire, more than half the 124 total credits required to complete a bachelor's degree, meaning students can earn a bachelor's degree in as little as one year after their associate degree.
The partnership also waives the orientation fee, and SUNY Empire offers a nonresident tuition grant for out-of-state students that reduces per-credit tuition cost by more than 50 percent.
Thanks to SUNY Empire's flexible, personalized education model, Hillsborough students can complete their degrees entirely online with one-to-one mentoring and academic support. SUNY Empire also offers on-site learning at more than 30 locations across New York state.
"We're proud to help Hillsborough students earn a bachelor's degree faster and at lower cost," said SUNY Empire State College President Jim Malatras. "And with SUNY Empire's personalized online learning model, students can complete their degree on their own terms. I commend Hillsborough Community College President Dr. Ken Atwater and the faculty and staff at both institutions for making this partnership possible."
"HCC is delighted to partner with SUNY Empire State College to offer our students a new and innovative transfer pathway," said HCC President Dr. Ken Atwater. "This agreement provides enormous flexibility and personalized support which will ensure that they stay of the path to successfully complete their baccalaureate degree."
To be eligible, HCC transfer students must have completed an associate degree within the last 3 years, or be in, or entering, their final semester of an associate degree.
The program is also open to employees of HCC. Employees who already hold a bachelor's degree and wish to pursue a graduate degree at SUNY Empire, are eligible for the same benefits listed above. In addition, these students will have access to a point of contract at the School for Graduate Studies with the admissions, enrollment and orientation process.
SUNY Empire State College offers a wide range of bachelor's degree programs that align with many of the associate degree programs at HCC. For a list of bachelor's degree programs, visit www.esc.edu/degrees-programs/.
About Hillsborough Community College
Founded in 1968 as a part of the 28-member Florida College System, Hillsborough Community College is dedicated to creating an engaging learning environment. HCC educates more than 47,000 students each year, and our more than 190 academic options are supported by more than 2,200 dedicated faculty and staff members wholly-focused on student success.
The Hillsborough Community College District includes five campuses, each with a unique identity reflective of the communities it serves, in addition to three academic centers. It is our priority to provide our students with engaging academic and campus life—including a wide array of support services, clubs, activities, service learning, and athletics programs—that helps foster a more well rounded, engaged college experience for our students.
About SUNY Empire State College
SUNY Empire State College educates more than 17,000 students in person, online, and through a blend of both, at more than 30 locations in New York and at eight international sites worldwide. Together with one of SUNY Empire's more than 1,300 faculty mentors, each student designs their own individualized pathway to a college degree that accommodates their schedule and awards credit for prior college-level learning. SUNY Empire awards more than 3,000 degrees annually and 94 percent of graduates stay in New York State. Today, more than 87,000 SUNY Empire alumni are entrepreneurs, veterans, and active members of the military, professional athletes, teachers, medical professionals, and leaders in their field, as well as in their communities. To learn more, visit www.esc.edu and follow the college on social media @SUNYEmpire.