January 15, 2019
SUNY Empire Begins 2019 with New Academic Opportunities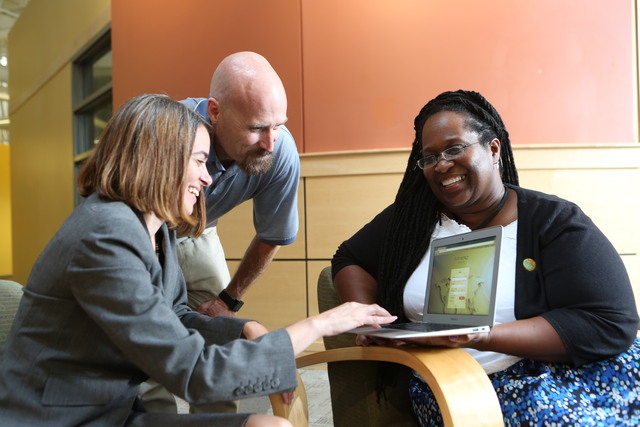 (SARATOGA SPRINGS, N.Y. – Jan. 15, 2019) Traditional, adult and other nontraditional students now have greater opportunities to get better jobs and advance their careers in the high-demand business and health care fields.
New SUNY Empire State College offerings in these fields are:
B.S. in Accounting.
B.S. in Allied Health.
Human resource management specialization for the online MBA in Business Management.
"New programs and specializations provide working adults and other nontraditional students with the flexibility necessary for timely degree completion through online, blended and/or face-to-face teaching and learning," said SUNY Empire State College Officer in Charge Mitchell S. Nesler. "Additional and varied academic offerings respond to students' needs for better jobs and careers in high-demand employment sectors. At the same time, these new educational opportunities help to meet the needs of New York state for a highly educated workforce."
The B.S. in Accounting is a 124-credit program for students interested careers as professional accountants and auditors in public, private, nonprofit and/or governmental accounting services.
The new accounting program provides the foundation of core competencies, theoretical and technical body of knowledge in the content areas of accounting, general business and SUNY liberal arts and general education requirements.
The program provides students with the option to pursue a more structured degree program in accounting, while offering the option to individualize their degree through their selection of electives, online, face-to-face and through a blend of both.
Students may transfer up to 93 total upper- and lower-level credits of the same listed courses/topics, or equivalent courses, from a SUNY or non-SUNY accredited higher education institution, as fit in the program pursuant to ESC policy.
This new nursing program provides students with the knowledge and skills necessary to advance their health care careers and become leaders on interdisciplinary teams in complex health care settings.
From radiology and emergency medical technology to dental hygiene and respiratory therapy, degree completers will be well positioned for careers spanning the health care industry.
To enroll, students must hold an associate degree and a license or certificate in an allied health field.
The Society for Human Resource Management recognized SUNY Empire's online MBA in Business Management, with a specialization in human resource management, and renewed its alignment with SHRM's HR Curriculum Guidebook and Templates through December 2020.
The new specialization in human resources management provides the college's graduate students with expanded opportunities for careers and advancement in the growing field of human resources.
The online MBA in Business Management also offers student the opportunity to specialize in management and international business.
About SUNY Empire
SUNY Empire State College educates more than 17,000 students in person, online and through a blend of both, at more than 30 locations in New York and at eight international sites worldwide. Together with one of SUNY Empire's more than 1,300 faculty mentors, each student designs his or her own individualized pathway to a college degree that accommodates his or her schedule and awards credit for prior college-level learning. SUNY Empire awards more than 3,000 degrees annually and 94 percent of graduates stay in New York state. Today, more than 84,000 SUNY Empire alumni are entrepreneurs, veterans and active members of the military, professional athletes, teachers, medical professionals and leaders in their field, as well as in their communities. To learn more, visit www.esc.edu and follow the college on social media @SUNYEmpire.