July 31, 2019
SUNY Empire Nursing and Allied Health Associate Dean Kim Stote to Join Harvard Training Program
Stote Selected to Participate in Harvard Medical School Global Clinical Scholars Research Training Program in 2020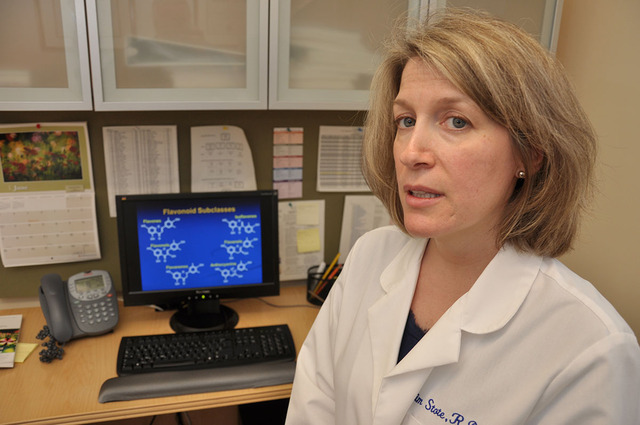 (SARATOGA SPRINGS, New York – July 31, 2019) Kim S. Stote, associate dean for health professions at SUNY Empire State College's School of Nursing and Allied Health, will join Harvard University Medical School's Global Clinical Scholars Research Training Program in its 2020 cohort of clinicians and scientists.
The one-year program provides clinician-scientists advanced training in methods, conduct, and leadership in clinical research, with clinician-scientists from around the world participating.
"Kim's commitment to continuous learning and self-improvement is exemplary of SUNY Empire State College faculty, staff, and students," said SUNY Empire State College President Jim Malatras. "On behalf of the entire SUNY Empire family, I'm proud of her acceptance into this prestigious program, and eager to see what lessons she brings back to our students in the School of Nursing and Allied Health."
"I applaud Kim's commitment to excellence in teaching and learning and the field of health care," said Bridget Nettleton, dean of the college's School of Nursing and Allied Health. "Kim's participation in Harvard's program means our nursing and allied health students will get a stronger education. The most important result of Kim's experience at Harvard will be even better health care for citizens of New York. Kim's selection reflects the high quality of our academic leadership."
"Harvard's program provides the full circle of clinical research experience, from developing an experiment, to conducting a research project, to analysis and interpretation," said Stote. "The Global Clinical Scholars Research Training Program will enable me to develop deeper knowledge in clinical research, empowering me to be a better teacher for my students, as well as a more productive collaborator with my colleagues. I am grateful for the opportunity provided by SUNY Empire and I look forward to making the most of my experience at Harvard."
The Harvard program teaches methods for observational and experimental clinical research through the planning and implementation of one or more clinical research projects, as well as the analysis, interpretation, and presentation of clinical research data.
A two-time Fulbright Scholarship Award recipient, Stote's research interests include evaluating the effects of food components, such as dietary polyphenols, and dietary intake in human health.
She earned a Doctorate of Nutrition Science from the Graduate School of Syracuse University, where she also received the Doctoral Prize for Scholarship and Research.
Stote completed her Master of Public Health at the School of Public Health at the University of South Florida. She is a registered dietitian/nutritionist (RDN) and completed a dietetic internship at the Cleveland Clinic Foundation.
About the School of Nursing and Allied Health
SUNY Empire State College Nursing and Allied Health programs are designed for working adults. Undergraduate programs include an RN to Bachelor of Science in Nursing and a Bachelor of Science in Allied Health. Graduate programs include a Master of Science in Nursing Administration and a Master of Science in Nursing Education.
The RN to BSN, M.S. in Nursing Education, and M.S. in Nursing Administration programs at Empire State College are accredited by the Commission on Collegiate Nursing Education (CCNE). The B.S. in Allied Health is accredited by the Middle States Commission on Higher Education.
SUNY Empire State College is a member of the Tau Kappa at-large chapter of Sigma Theta Tau International Honor Society of Nursing. STTI's mission is to advance world health and celebrate nursing excellence in scholarship, leadership and service.
About SUNY Empire State College
SUNY Empire State College educates more than 17,000 students in person, online and through a blend of both, at more than 30 locations in New York and at eight international sites worldwide. Together with one of SUNY Empire's more than 1,300 faculty mentors, each student designs his or her own individualized pathway to a college degree that accommodates his or her schedule and awards credit for prior college-level learning. SUNY Empire awards more than 3,000 degrees annually and 94 percent of graduates stay in New York state. Today, 87,000 SUNY Empire alumni are entrepreneurs, veterans and active members of the military, professional athletes, teachers, medical professionals and leaders in their field, as well as in their communities. To learn more, visit www.esc.edu and follow the college on social media @SUNYEmpire.