December 20, 2019
SUNY Empire Launches Collegewide Presidential Task Force on Diversity and Inclusion
Task Force to Offer Real-Time Solutions to Emerging Problems as well as a Longer-Term College-Wide Action Plan

Members Represent Various Regions of the State, Programs, and Deep Expertise in Advancing Diversity and Inclusion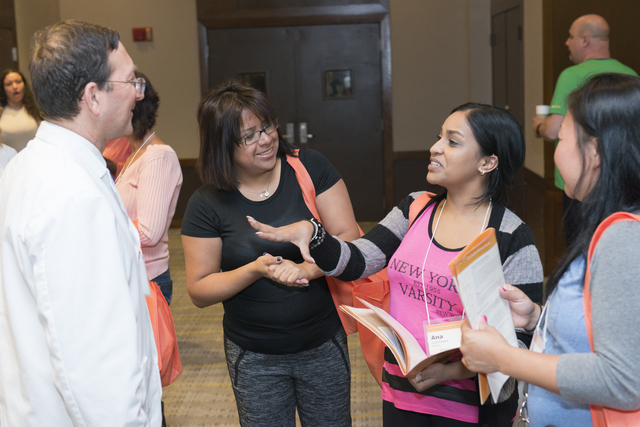 (SARATOGA SPRINGS, New York – Dec. 19, 2019) SUNY Empire State College President Jim Malatras today announced a newly created, SUNY Empire diversity and inclusion task force. The task force is represented from a diverse background of faculty and staff from across the state and internationally.
Charged with assessing the current diversity and inclusivity climate, the task force will develop an action plan to enhance existing efforts, and recommend the necessary steps to link equity initiatives to SUNY Empire's educational mission. It also will offer real-time solutions to emerging issues. With more than 30 locations in every region of New York state, Malatras, who will serve as chair, faces the unique challenge of bringing together individuals committed to strengthening and empowering their college community – near and far.
"We cannot be passive in the face of hate or intolerance, especially in our institutions of higher education," said Malatras. "The recent and all-too-frequent incidents of hate on college campuses across the nation have required us to collectively join together to make sure every student and employee of SUNY Empire is able to learn and work in a positive campus climate. With proactive measures like this, we're putting diversity and inclusion in the lead – not on the defensive."
The task force has outlined its mission, and will focus on ways to:
expand opportunities for underrepresented groups among students, faculty, and staff
coordinate initiatives to increase diversity among faculty and staff
enhance academic support for students from underrepresented populations/communities
expand public policy research on issues of equity, tolerance, and inclusion
recommend measures to cultivate an inclusive culture at SUNY Empire.
The presidential task force will include the college's chief diversity officer, representatives from the college's Racialized Faculty group, Women's Leadership Council, Diversity, Equity and Inclusion Council, LGBTQ community, religious groups, the intellectual and developmental differences community, and members of the president's office.
To learn more about members of the president's task force, who are located across learning campuses and hubs, visit the college website.
Task Force Members
Sheila Marie Aird, director and associate professor, International Education (Prague)
Deborah Amory, mentor, Undergraduate Studies (Saratoga Springs)
Eileen M. Angelini, associate dean, School for Graduate Studies (Saratoga Springs)
Frances Boyce, mentor, Undergraduate Studies (Hauppauge)
Dana Brown, academic advisor, School of Arts and Humanities (Albany)
Lindsay Bryde, education technologist, Educational Technologies (Long Island)
Luis Camacho, visiting assistant professor, School of Business (Staten Island)
Lisa D'Adamo-Weinstein, visiting associate professor, School for Arts and Humanities (Albany)
Elliott Dawes, chief diversity officer (Manhattan)
Khimberle Guy, administrative assistant, Academic and Instructional Services, Academic Affairs (Syracuse)
Kathy P. Hairston, director of academic review, School of Social and Behavioral Sciences (Syracuse)
Teresa Henning, military advisor, Office of Veteran and Military Education (Fort Drum)
Jill Holland, learning coach, Academic Support (Capital Region)
Patricia Isaac, associate professor, School for Graduate Studies (Syracuse)
Laura Koplewitz, adjunct faculty, Behavioral Science (SUNY Empire Online)
Sophia Mavrogiannis, director of academic support, Harry Van Arsdale Jr. School of Labor (Manhattan)
Tracey Meek, assistant vice president, Human Resources (Saratoga Springs)
Debra Monte, coordinator of student academic services, Undergraduate Studies (Saratoga Springs)
Diane Ramdeholl, mentor, School for Graduate Studies (Manhattan)
Heather M. Reynolds, associate professor of teacher education, School for Graduate Studies (Saratoga Springs)
Rhianna C. Rogers, associate professor, Anthropology and History (Buffalo)
Lisa Schulte, assistant professor, School of Nursing and Allied Health (Newburgh)
Margaret Sithole, associate professor and faculty academic coordinator, Undergraduate Studies (Syracuse)
Bernard Smith, director, Academic Review (Saratoga Springs)
Nathan Whitley-Grassi, associate director of Educational Technologies, ITS (Buffalo)
About SUNY Empire State College
SUNY Empire State College educates students at any stage of life with a personalized learning experience delivered online, in person, or a blend of both. Since 1971, SUNY Empire has empowered students to earn an accredited degree around the demands of a busy lifestyle to advance their personal and professional goals. With world-class faculty, more than 1,300 dedicated mentors to help students tailor their degree programs, and cutting-edge distance-learning technology, SUNY Empire delivers a trusted and flexible online college experience grounded in more than 30 New York state locations and seven international sites, where students can learn and collaborate in person. SUNY Empire's nearly 50 years as a leader in awarding credit for prior learning and life experience helps students earn a degree faster and at lower cost. To learn more, visit www.esc.edu and follow @SUNYEmpire.