April 10, 2020
SUNY Empire State College Students Recognized as Outstanding Adult Learners by the Rochester Area Colleges Continuing Education Consortium
Students Honored for Commitment to Academics, Family, Career, and Community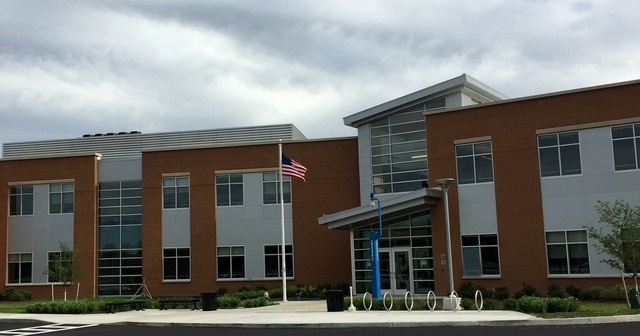 (ROCHESTER, NY – April 10, 2020) SUNY Empire State College today announced three of its students were named recipients of the 2020 Rochester Area Colleges Continuing Education (RACCE) Outstanding Adult Learner award for excellence in balancing academic success, career, and family life.
This year's celebration honoring the more than 30 student recipients has been postponed due to COVID-19.
The RACCE Outstanding Adult Learner award recognizes post-traditional, full-time students in the Rochester area who have excelled academically while successfully balancing their commitments to family, career, and community. RACCE is a consortium of colleges with an extensive network of college administrators that promotes and advocates for adult learners.
"The grit and determination of SUNY Empire students is unmatched, and I am grateful that the Rochester Area Colleges Continuing Education committee is celebrating SUNY Empire students like Joanne, Judy, and Meaghan," said SUNY Empire State College President Jim Malatras. "We often hear that these post-traditional students succeed in spite of the other demands in their life, but I disagree – it's because of their families, their drive to advance their careers, and the need to connect with their communities that they make it happen."
Joanne Beck
Joanne Beck spent decades as an award-winning journalist, exploring social issues and sharing stories with her community. After being laid off, Beck decided it was time to go back to college. Thirty years after earning an associate degree in journalism, she applied at SUNY Empire, where she found a new passion for learning. She is an advocate for animal rights, supports women's initiatives, and volunteers her time assisting those with developmental disabilities.
Beck graduated with a bachelor's degree in media and communications from SUNY Empire with a 3.98 GPA in December 2019 and plans to pursue her master's in communication studies.
Meaghan Giovannetti
With a 4.0 GPA, Meaghan Giovannetti is currently working toward a bachelor of science in human development with a concentration in psychology. She currently has two jobs managing group homes for disabled adults and is working toward supervisor credentials. Giovannetti also volunteers for the American Foundation for Suicide Prevention and is co-chair of their annual gala.
Judy Lewis
Judy Lewis is not only pursuing a degree from SUNY Empire, she is concurrently enrolled in a three-year certification program in Christian lay ministry at Colgate Rochester Crozer Divinity School. In addition to her studies, Lewis also sings in the Irondequoit Chorale and is an active member of the Order of the Eastern Star, a Masonic organization.
About SUNY Empire State College
SUNY Empire State College educates students at any stage of life with a personalized learning experience delivered online, in person, or a blend of both. Since 1971, SUNY Empire has empowered students to earn an accredited degree around the demands of a busy lifestyle to advance their personal and professional goals. With world-class faculty, more than 1,300 dedicated mentors to help students tailor their degree programs, and cutting-edge distance learning technology, SUNY Empire delivers a trusted and flexible online college experience grounded in more than 30 New York State locations and seven international sites where students can learn and collaborate in person. Our nearly 50 years as a leader in awarding credit for prior learning and life experience helps students earn a degree faster and at lower cost. To learn more, visit www.esc.edu and follow @SUNYEmpire.