April 29, 2020
SUNY Empire State College Joins SUNY's Online Esports Tournament to Support Student COVID-19 Emergency Relief Funds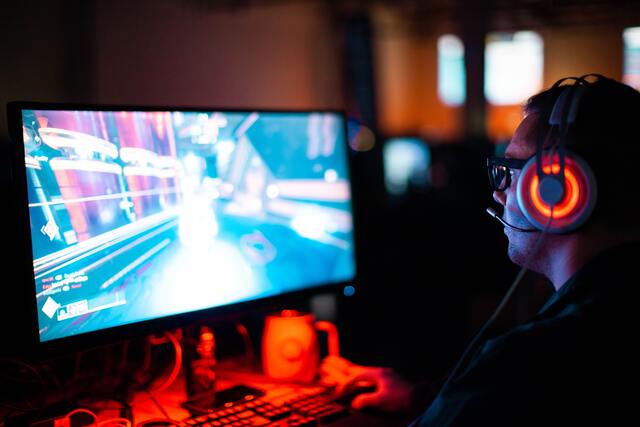 (SARATOGA SPRINGS, NY – April 29, 2020) SUNY Empire State College has joined the SUNY-wide, three-week esports tournament to benefit funds for emergency relief efforts assisting students affected by COVID-19. Campuses participating in the online games are competing for a prize pool of $20,000 in winnings in the #SUNYTogether campaign. Representing their colleges, students who participate will be competing for donations for their school's respective student emergency funds.
The top prize for each game is $2,000, which will be donated to the student emergency fund at the winners' respective school, and a $5,000 grand prize will also be given to the SUNY campus with the best overall score. Players will also be eligible for other prizes from Extreme Networks, Mountain Dew Game Fuel, and SUNY Canton. More than 50 SUNY teams will do battle playing Fortnite, Rocket League, and Super Smash Bros Ultimate.
SUNY Empire State College, in partnership with our Empire State College Foundation, established a fund to provide grants to assist currently-enrolled students who are experiencing educationally-related financial hardship that may impact their ability to complete their coursework due to the impact of coronavirus. To date, SUNY Empire has given out more than $157,500 to students in financial distress because of the COVID-19 pandemic. Any funds won from the esports games would support this ongoing effort.
"This is an innovative way to raise funds for students in need of emergency financial resources to deal with the COVID-19 pandemic," said SUNY Empire State College President Jim Malatras. "SUNY Empire is one of the few schools without a sports team, so this is a great way to engage our talented students."
"Sports are a great unifier - be it on or off the field. In times when we aren't able to come together in stadiums, fields, and arenas to cheer our favorite athletes, esports competition is an ideal way to keep students engaged with each other," said Norman Rice, Chief Operating Officer, Extreme Networks. "By linking the competition to COVID-19 relief efforts, the SUNY Chancellor Esports Challenge will bring students together for much needed fun and fundraising. We are proud to support this first-of-its-kind event to connect and inspire students representing all of SUNY's 64 campuses."
Click here to follow the action and root for your favorite SUNY school. Games will be held live on the SUNY esports channel, and all Fortnite competitions can be viewed here.
About Extreme Networks
Extreme Networks, Inc. (EXTR) creates effortless networking experiences that enable all of us to advance. We push the boundaries of technology leveraging the powers of machine learning, artificial intelligence, analytics, and automation. Over 50,000 customers globally trust our end-to-end, cloud-driven networking solutions and rely on our top-rated services and support to accelerate their digital transformation efforts and deliver progress like never before. For more information, visit Extreme's website or follow us on Twitter, LinkedIn, and Facebook.
About SUNY Empire State College
SUNY Empire State College educates students at any stage of life with a personalized learning experience delivered online, in person, or a blend of both. Since 1971, SUNY Empire has empowered students to earn an accredited degree around the demands of a busy lifestyle to advance their personal and professional goals. With world-class faculty, more than 1,300 dedicated mentors to help students tailor their degree programs, and cutting-edge distance learning technology, SUNY Empire delivers a trusted and flexible online college experience grounded in more than 30 New York State locations and seven international sites where students can learn and collaborate in person. Our nearly 50 years as a leader in awarding credit for prior learning and life experience helps students earn a degree faster and at lower cost. To learn more, visit www.esc.edu and follow @SUNYEmpire.