July 19, 2020
SUNY Empire State College Extends Application Deadline to August 10 in Recognition of Challenges Imposed by COVID-19
College Will Extend Its COVID-19 Emergency Educational Grant Program to Help Students with Remote Learning Needs in the Face of the Global Health Crisis

SUNY Empire Offers Students More Than 110 Flexible Online Programs, from Certificates to Master's Degrees

Fall Courses are Scheduled to Begin September 8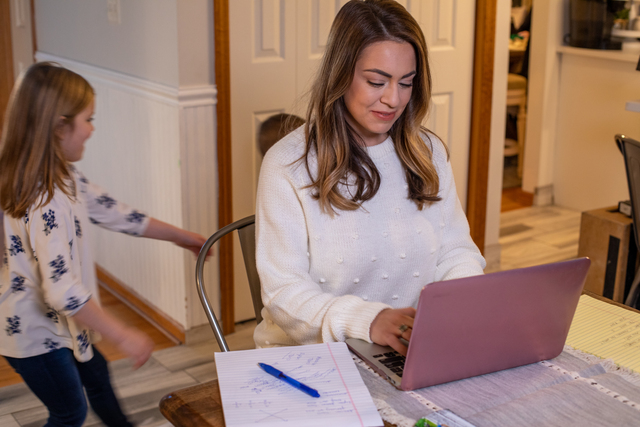 (SARATOGA SPRINGS, NEW YORK – July 19, 2020) SUNY Empire State College has extended its deadline to apply and enroll in courses this fall to August 10 to give applicants more time to apply in light of new challenges and disruptions resulting from the COVID-19 pandemic.
The fall term begins September 8 for all undergraduate, graduate, associate, and certificate programs. SUNY Empire offers students more than 110 flexible online programs, from certificates to master's degrees, and was able to quickly transition to a fully online and distance learning model in March of this year. The college has been conducting online instruction since 1995, blended with face-to-face learning at campuses and learning hubs in every region of the state.
The decision to extend traditional admission deadlines was made to give current, transfer, and prospective students additional time to apply in recognition that many routine aspects of life – from mail delivery to computer access – have been disrupted by the pandemic and its repercussions. The rigorous review process will remain unchanged to ensure students meet SUNY Empire requirements and are prepared to meet the demands of their academic program.
SUNY Empire will also extend its COVID-19 Emergency Education Grant Fund to students in the fall term. In March, the college took immediate action to establish the COVID-19 Emergency Educational Grant fund, which has awarded more than $170,000 to 749 students to help them continue their studies despite new hardships imposed by the pandemic. As SUNY Empire's fall reopening plan will limit access to most of its locations throughout the state, the grant will help students be successful in online and distance learning formats.
"As this pandemic creates new challenges, both big and small, for people across New York state and the country, now is the time to be adaptable, not rigid," said SUNY Empire State College President Jim Malatras. "Extending our application deadline and our COVID-19 emergency education fund to give future SUNY Empire students more time to get their applications prepared and providing additional financial resources is absolutely necessary. This college was founded to deliver an education that works around students' lives, and that's what we continue to do today. Students need flexibility and understanding now more than ever. SUNY Empire is prepared to offer it."
Beginning in September, SUNY Empire will reopen four of its campuses in New York for limited services, and to offer students a blend of in-person and virtual campuses. Under the plan, the following campuses will be open to students on a limited basis with strict health and social distancing protocols this fall:
Student Center at 111 West Ave and the Capital Region Campus at 113 West Ave in Saratoga Springs
Finger Lakes Campus in Rochester
Long Island Campus in Selden
Rockefeller Institute of Government in Albany
Please click here to review SUNY Empire State College's strategic plan for the fall semester.
About SUNY Empire State College
SUNY Empire State College educates more than 17,000 students in person, online, and through a blend of both, at more than 30 locations in New York and at eight international sites worldwide. Together with one of SUNY Empire's more than 1,300 faculty mentors, each student designs their own individualized pathway to a college degree that accommodates their schedule and awards credit for prior college-level learning. SUNY Empire awards more than 3,000 degrees annually and 94 percent of graduates stay in New York state. Today, more than 87,000 SUNY Empire alumni are entrepreneurs, veterans, and active members of the military, professional athletes, teachers, medical professionals, and leaders in their field, as well as in their communities. To learn more, visit www.esc.edu and follow the college on social media @SUNYEmpire.