May 19, 2020
SUNY Empire State College Announces Recipients of the SUNY Chancellor's Graduate Fellowships
Two SUNY Empire Students to Receive Grants of Up to $5,000 to Pursue Graduate Degrees at SUNY Empire

All SUNY Empire Master's Degrees Can Be Completed 100 Percent Online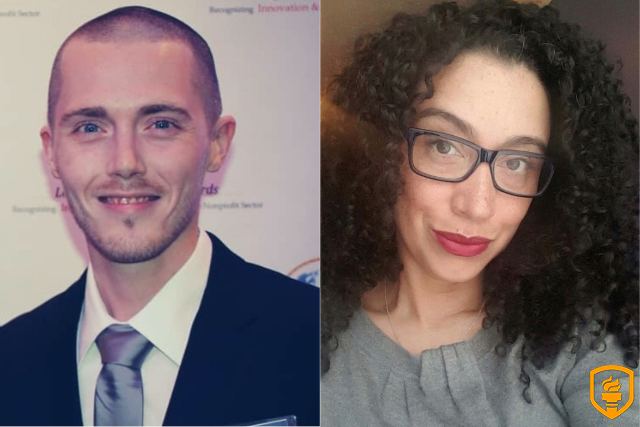 (SARATOGA SPRINGS, NY – May 19, 2020) SUNY Empire State College today announced two recent SUNY Empire graduates, Matthew LaValle '19 and Desiree Roundtree '20, are recipients of the SUNY Chancellor's Graduate Fellowships for the State of New York. The two are among only 55 awardees who have graduated from a SUNY school with a GPA of 3.33 or higher, and are continuing their graduate-level education within the SUNY system.
LaValle has enrolled in SUNY Empire's M.A. in social and public policy program, and is slated to begin his studies this fall, while Roundtree plans to pursue an M.A. in liberal arts. LaValle and Roundtree will each receive a grant of $5,000.
All of SUNY Empire's graduate programs can be completed 100 percent online.
"Congratulations to Desiree and Matthew for this well-deserved honor as they take their education to the next level with a graduate degree at SUNY Empire," said SUNY Empire State College President Jim Malatras. "As our workforce demands advanced degrees more and more, it's critical that we continue to work to lower barriers to graduate-level education. SUNY Empire is proud to work with the SUNY system to help students like Desiree and Matthew continue to pursue their academic and career goals."
"This is an incredible opportunity for SUNY Empire undergraduate students to continue their studies in our excellent graduate programs through the Chancellor's Graduate Fellowship program," said SUNY Empire State College Dean of the School for Graduate Studies Nathan Gonyea. "This year's fellows are prime examples of the types of exceptional students who benefit when we find ways to make graduate education more affordable."
"Pursuing an advanced degree would only add to the experience I needed to embark on my future endeavors, but it would also allow me to work with the esteemed faculty and student body that I had come to admire and respect at SUNY Empire," said Desiree Roundtree. "This program allows me to continue on the educational track I was so involved with and had grown to love so much."
"I know SUNY Empire's social and public program will give me a depth and breadth of knowledge that I can pair with my first-hand experience to make a difference," said Matthew LaValle. "My job in the field of human services is shaped by the policy decisions of both the public and private sector. The policy decisions of politicians, policy wonks, and administrators have a substantial and lasting impact on the lives of the individuals I support. For this reason, I have decided to play a role in influencing policy."
Grants are funded through prior New York State investment in higher education to SUNY. Awards will be made as grants to the students to be used to defray eligible costs of attendance. This non-tuition scholarship is by nomination only and is open to all students, including out-of-state residents, international students, and Deferred Action for Childhood Arrivals (DACA) recipients.
About SUNY Empire State College
SUNY Empire State College educates students at any stage of life with a personalized learning experience delivered online, in person, or a blend of both. Since 1971, SUNY Empire has empowered students to earn an accredited degree around the demands of a busy lifestyle to advance their personal and professional goals. With world-class faculty, more than 1,300 dedicated mentors to help students tailor their degree programs, and cutting-edge distance learning technology, SUNY Empire delivers a trusted and flexible online college experience grounded in more than 30 New York State locations and seven international sites where students can learn and collaborate in person. Our nearly 50 years as a leader in awarding credit for prior learning and life experience helps students earn a degree faster and at lower cost. To learn more, visit www.esc.edu and follow @SUNYEmpire.