January 13, 2020
SUNY Empire State College Receives $220,000 Grant to Develop National "Credential as You Go" Initiative
Lumina Foundation Grant Supports SUNY Empire Project to Develop More Flexible Credentialing System for Lifelong Learners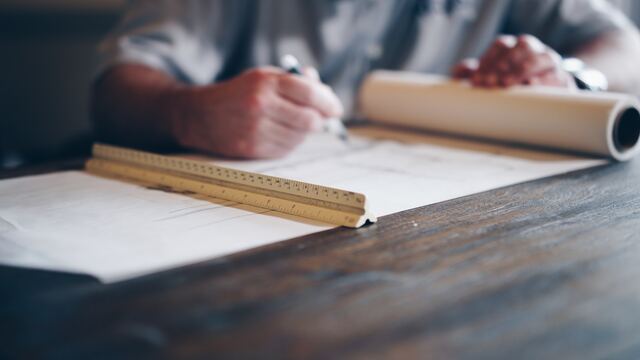 (SARATOGA SPRINGS, New York – Jan. 13, 2020) SUNY Empire State College has been awarded a $220,000 grant from Lumina Foundation to develop a nationally recognized incremental higher education credentialing system that addresses the needs of today's lifelong learners.
The yearlong Credential As You Go initiative aims to develop a nationally recognized, incremental higher education credentialing system that expands upon existing certificates, undergraduate degrees, and graduate degrees to empower more people to earn high-quality postsecondary credentials as they continue to learn throughout their lives and careers. The initiative is led by Nan Travers, director of the Center for Leadership in Credentialing Learning at SUNY Empire.
The U.S. lacks a system that allows individuals to be recognized for their knowledge through established and widely accepted credentials or a way to 'credential up' their learning as they progress through work and life experiences. An authorized, incremental credentialing system that is encouraged and supported at the federal, accreditation, state, system, and institutional levels will provide clear credentialing pathways as alternatives to the current, restrictive degree system for all learners – first-time students, returning adults, or adults with no recognized post secondary education. 
The Center for Leadership in Credentialing Learning at SUNY Empire will research and develop policy recommendations on incremental credentialing, implement a pilot to demonstrate how three colleges can create transferable incremental credentials, and model how policy changes can be made at the university system-level. SUNY Empire will partner with Rockland and Suffolk Community Colleges. 
"Thanks to the generous support of Lumina Foundation, SUNY Empire can make even greater strides in developing a national model for attainable credentials for adult learners," said Jim Malatras, president of SUNY Empire. "This initiative recognizes that education no longer ends after two or four years – it's a lifelong process of adapting, changing course, and learning new skills. It's critical that our educational systems keep pace to validate knowledge and skills gained outside the traditional college setting. I'm grateful to Nan Travers and her colleagues at SUNY Empire and partners at Lumina for launching this important, nation-leading initiative."
"According to the National Student Clearinghouse, almost 36 million Americans have some college, but no degree. Without completed certificates or degrees, individuals struggle to signal employers what they know and can do and find living wage jobs," said Travers. "For many, stepping back into college to complete a degree is a long stretch, both time wise and financially. The Credential As You Go grant explores the feasibility of a formally recognized incremental credentialing system that provides smaller stackable credentials to capture and attest to the knowledge individuals acquire as they move between work and school."
In October of 2019, SUNY Empire was awarded a $350,000 grant from Lumina to build new pathways to degrees and other credentials for adults, especially for people of color and Native learners as part of the All Learning Counts initiative. SUNY Empire was one of nine nationwide grants awarded from a pool of 78 applicants.
About Lumina Foundation 
Lumina Foundation is an independent, private foundation in Indianapolis that is committed to making opportunities for learning beyond high school available to all. The foundation envisions a system that is easy to navigate, delivers fair results, and meets the nation's need for talent through a broad range of credentials. Lumina's goal is to prepare people for informed citizenship and for success in a global economy. 
About SUNY Empire State College
SUNY Empire State College educates students at any stage of life with a personalized learning experience delivered online, in person, or a blend of both. Since 1971, SUNY Empire has empowered students to earn an accredited degree around the demands of a busy lifestyle to advance their personal and professional goals. With world-class faculty, more than 1,300 dedicated mentors to help students tailor their degree programs, and cutting-edge distance learning technology, SUNY Empire delivers a trusted and flexible online college experience grounded in more than 30 New York state locations and seven international sites where students can learn and collaborate in person. Our nearly 50 years as a leader in awarding credit for prior learning and life experience helps students earn a degree faster and at lower cost. To learn more, visit www.esc.edu and follow @SUNYEmpire.