January 16, 2020
SUNY Empire and Rockefeller Institute's New Future of Labor Research Center Issue Inaugural Research Brief On the Growth of the Mobile Workforce
As Mobile Workforce Expands, Policymakers Implement New Strategies to Attract Them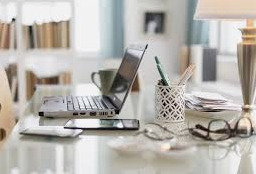 Seven in 10 freelancers would consider moving thanks to job flexibility, creating a large pool of potential residents attractive to state and local governments.
(ALBANY, New York - Jan. 16, 2020) A new policy brief from the joint Future of Labor Research Center explores the growth of the mobile workforce and examines economic development initiatives aimed at attracting and maintaining these workers.
The research from Rockefeller Institute Fellow Liz Farmer highlights some of the characteristics of this expanding workforce:
More women now work from home than men.
Colorado, Oregon, and Vermont were the states with the three largest work-from-home populations.
Summit Park, Utah, has the highest percentage of civilian workers who worked from home at 13.9 percent. Utah is the fastest-growing work-from-home state.
The policy brief also explores how the growing mobile workforce may drive broadband expansion in rural areas, a longstanding goal of federal and state governments.
The brief is the first research released as part of the Future of Labor Research Center, a collaboration between expert faculty at SUNY Empire State College's Harry Van Arsdale Jr. School of Labor and researchers and analysts at the Rockefeller Institute that will examine the changing nature of work, workers, and worker organizations.
Across the nation, the mobile workforce is expanding. An estimated 57 million Americans are freelancing, with more than a quarter of them full-time. As job flexibility expands and the choice of where to live becomes disentangled from job centers, many workers are considering living outside of large cities. Tax breaks, recruiting programs, and expansion of workers' rights are among the strategies being used by policymakers to capitalize on these shifting attitudes and constraints, finds the policy brief.
"The trend away from lifelong careers in factory or office jobs to a more flexible and more freelance workforce is already having profound effects throughout society, from education to health care to economic development," said Jim Malatras, president of SUNY Empire State College and chair of the Rockefeller Institute board of advisors. "It's critical that we understand these changes so that policymakers and stakeholders can make smart decisions for long-term growth and worker protections. Research like this from the new Future of Labor Research Center will be an invaluable resource moving forward."
"Many local governments, especially in rural areas, see the growing mobile workforce as a tremendous opportunity to bolster local economies and stem the tide of declining populations," said Patricia Strach, interim executive director at the Rockefeller Institute. "States, too, are taking steps to improve quality of life and expand worker protections for alternative workers in hopes of drawing new residents."
About the Rockefeller Institute
The Rockefeller Institute of Government is the public policy research arm of the State University of New York. The Institute conducts cutting-edge research and analysis to inform lasting solutions to the problems facing New York State and the nation.
SUNY Empire State College educates students at any stage of life with a personalized learning experience delivered online, in person, or a blend of both. Since 1971, SUNY Empire has empowered students to earn an accredited degree around the demands of a busy lifestyle to advance their personal and professional goals. With world-class faculty, more than 1,300 dedicated mentors to help students tailor their degree programs, and cutting-edge distance learning technology, SUNY Empire delivers a trusted and flexible online college experience grounded in more than 30 New York state locations and seven international sites where students can learn and collaborate in person. Our nearly 50 years as a leader in awarding credit for prior learning and life experience helps students earn a degree faster and at lower cost. To learn more, visit www.esc.edu and follow @SUNYEmpire.