April 24, 2020
SUNY Empire State College Adds Seven New Concentrations to Online MBA in Business Management Program
Programs Can Be Completed 100 Percent Online

New Tracks in Healthcare Management, IT Management, Global Finance, and More Will Better Position Graduates in Growing and Emerging Global Job Markets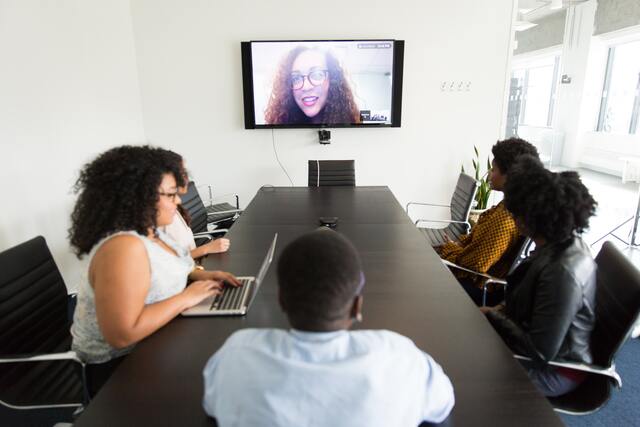 (SARATOGA SPRINGS, NY – April 24, 2020) SUNY Empire State College today announced seven new concentrations in its online Master of Business Administration (MBA) in Business Management program to provide the skills and knowledge needed to enter growing fields like healthcare management, IT management, global trade, innovation and entrepreneurship, and more. The new concentrations have received approval from the State University of New York and the New York State Education Department.
SUNY Empire's graduate business programs have seen an 80 percent increase in credits taught from the 2016-2017 academic year to the 2019-2020 academic year. SUNY Empire expanded its areas of study for MBA candidates to allow them to tailor their program to suit their interests, and in response to employers' growing needs.
In addition to the existing concentrations in management, international business, and human resource management, students now will be able to choose among marketing, innovation and entrepreneurship, healthcare management, nonprofit management, project management, information technology management, and global finance and investment concentrations.
SUNY Empire's 36-credit hour MBA in Business Management program is delivered entirely online, providing flexibility and convenience for working professionals and adult learners.
"SUNY Empire's new online MBA concentrations reflect what we see in the constantly changing business environments in New York State and around the globe," said SUNY Empire State College President Jim Malatras. "These focused concentrations will help our students prepare to advance their careers in growing and emerging fields, while helping to meet workforce demand for skilled professionals in these areas."
"The unprecedented expansion of our MBA in Business Management program to 10 concentrations is an example of how the School for Graduate Studies continues to expand our educational offerings to meet the individual needs of students and employers," said SUNY Empire State College School for Graduate Studies Dean Nathan Gonyea. "Through this change, we are offering students the ability to concentrate in high-demand areas like healthcare management, project management, and information technology management. In many of these areas, students interested in experiencing the benefits of their learning before finishing the degree can earn an advance certificate in their concertation area on their way to completing the MBA."
Full-time enrollment for students who want to complete the program in 20 months requires enrolling in nine credits per term and in 3-to-6 credits during the summer. Part-time students may complete the program in 27 months. The college also offers an MBA in Healthcare Leadership and an M.S. in Finance.
About SUNY Empire State College
SUNY Empire State College educates students at any stage of life with a personalized learning experience delivered online, in person, or a blend of both. Since 1971, SUNY Empire has empowered students to earn an accredited degree around the demands of a busy lifestyle to advance their personal and professional goals. With world-class faculty, more than 1,300 dedicated mentors to help students tailor their degree programs, and cutting-edge distance learning technology, SUNY Empire delivers a trusted and flexible online college experience grounded in more than 30 New York State locations and seven international sites where students can learn and collaborate in person. Our nearly 50 years as a leader in awarding credit for prior learning and life experience helps students earn a degree faster and at lower cost. To learn more, visit www.esc.edu and follow @SUNYEmpire.