June 30, 2020
SUNY Empire State College and Outreach Training Institute Partner to Help Combat Addiction in Queens, Brooklyn, and Long Island
SUNY Empire Will Award College Credit for Work Experience to Outreach's 300 Employees and Training Participants to Lower Time and Cost of a Degree

Partnership Will Provide Outreach Employees to Complete SUNY Empire's Bachelor of Science in Addiction Studies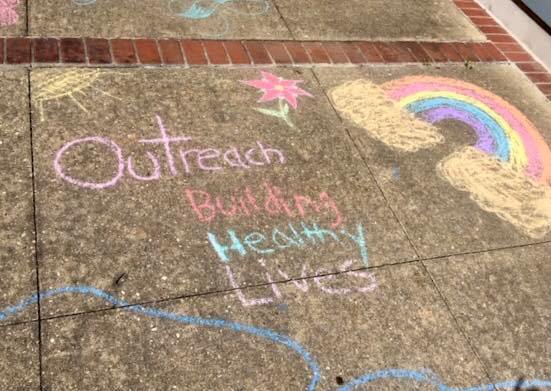 (SARATOGA SPRINGS, NEW YORK – June 30, 2020) SUNY Empire State College today announced an enhanced partnership with Outreach, a behavioral health treatment and training organization with locations in Brooklyn, Queens, and Long Island, to help Outreach's employees and training participants earn a relevant SUNY Empire degree faster and at lower cost.
Outreach employees, retirees, their family members, and students enrolled in Outreach's Training Institute are eligible to participate. In addition to accepting traditional transfer credit for completed coursework from other colleges and universities, SUNY Empire also offers college credit for work and life experience through its Prior Learning Assessment process, which further reduces the overall cost of a degree.
SUNY Empire offers prospective students more than 110 programs to choose from, including its new bachelor of science in addiction studies, which launched this spring to help provide more qualified addiction treatment specialists in communities across the state. Every day in the United States, more than 130 people die from an opioid-related overdose, a number that has spiked in recent months.
Across the country, substance misuse is increasing at an alarming rate, creating additional strain on healthcare facilities struggling in the midst of the pandemic. Queens County health officials have reported a 56 percent increase in fatal drug overdoses compared to the previous year, while data from Nassau and Suffolk counties show a 50 and 40 percent surge during the same period in 2019.
For more than 40 years, Outreach has served adolescents, adults, and families in these communities through its outpatient treatment programs. Its 300 hundred employees across its eight locations offer compassionate care to nearly 3,000 clients every year through specialized, customized programs for teens, adults, women, and veterans. Outreach also provides training services for those seeking certification as substance abuse counselors, and is the largest Credentialed Alcoholism and Substance Abuse Counselor (CASAC) training provider in New York state. This partnership provides a direct opportunity for training graduates who are looking to advance their professional development by pursuing higher education.
"We are beginning to see a toxic mix of the COVID-19 pandemic, its economic repercussions, and the addiction epidemic that our communities were already struggling with," said SUNY Empire State College President Jim Malatras. "Outreach is a critical resource for the people of Queens, Brooklyn, and Long Island, and SUNY Empire is proud to contribute to the good work they do. Thank you to President and CEO Deb Pantin and everyone at Outreach who continues to fight addiction every day."
"The addiction crisis has harshly impacted so many individuals, families and communities across our State," said NYS Office of Addiction Services and Supports Commissioner and SUNY Empire State Board Member Arlene González-Sánchez. "Investing in education and training of addiction service professionals will not only save lives, but also ensure that we have a workforce with the skills required to adequately care for and treat those who need comprehensive services and supports to achieve long-term recovery."
"This new agreement builds upon a longstanding relationship Outreach has held with SUNY Empire State College," said Deb Pantin, Outreach's president and CEO. "Now more than ever, prioritizing the behavioral health treatment workforce is paramount as we confront dual public health crises: the opioid epidemic and the COVID-19 pandemic. This agreement will facilitate vital access to higher education opportunities for emerging counselors in our field who are committed to growth in the helping profession."
SUNY Empire State College has learning hubs in Brooklyn, Garden City, Hartsdale, Hauppague, and its newest, state-of-the-art campus in Selden, which is located on 6.6-acres. Under the partnership agreement, SUNY Empire also waives the application fee and provides students with a $100 presidential scholarship.
For information on SUNY Empire's online associate, bachelor's, master's, and certificate programs, please click here.
About Outreach
More than 40 years ago, Outreach opened its doors as a small assessment and referral center to engage people in the community struggling with addiction to seek help. Since then, its mission evolved to meet more needs and more communities. Today, Outreach inspires adolescents, adults, and their families to achieve a life of unlimited potential through high-quality, evidence-based substance abuse treatment and training programs throughout New York City and Long Island. If you or someone you know, needs help with an alcohol or substance abuse issue, visit opiny.org.
About SUNY Empire State College
SUNY Empire State College educates students at any stage of life with a personalized learning experience delivered online, in person, or a blend of both. Since 1971, SUNY Empire has empowered students to earn an accredited degree around the demands of a busy lifestyle to advance their personal and professional goals. With world-class faculty, more than 1,300 dedicated mentors to help students tailor their degree programs, and cutting-edge distance learning technology, SUNY Empire delivers a trusted and flexible online college experience grounded in more than 30 New York state locations and seven international sites where students can learn and collaborate in person. Our nearly 50 years as a leader in awarding credit for prior learning and life experience helps students earn a degree faster and at lower cost. To learn more, visit www.esc.edu and follow @SUNYEmpire.