May 8, 2020
SUNY Empire State College President Jim Malatras, Provost Meg Benke Join New York State Governor Andrew Cuomo's New Task Force to Reimagine Education
Task Force Members to Develop a Blueprint to Reopen K-12 Schools and Colleges across New York State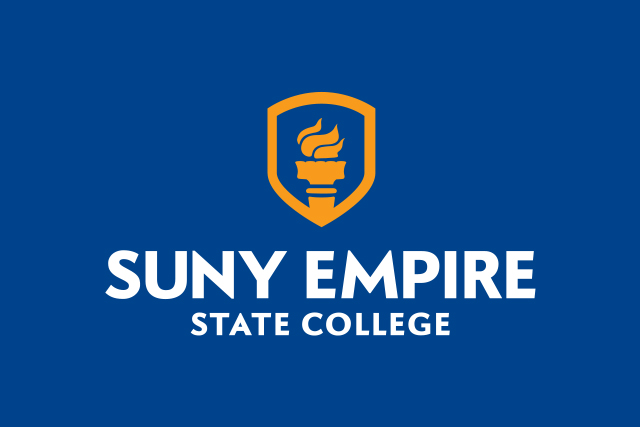 (ALBANY, NY – May 8, 2020) New York State Governor Andrew M. Cuomo today announced that SUNY Empire State College President Jim Malatras will chair the state's new Reimagine Education Advisory Council to assist schools and colleges adopt technological innovations to reopen safely in the wake of the COVID-19 pandemic. SUNY Empire Provost and Executive Vice President for Academic Affairs Meg Benke will also serve on the council as an expert in higher education, particularly online and distance learning.
The 19-members of the task force will consider how to utilize technology to provide more opportunities to students, how schools can share educational resources, how technology can reduce inequities, and better meet the needs of students with disabilities.
"I'm proud to work alongside SUNY Empire Provost Meg Benke, a highly regarded leader in distance learning and innovation in higher education, as well as all the members of the Reimagine Education Advisory Council to help chart a safe reopening for New York State's students and teachers," said SUNY Empire State College President Jim Malatras. "Our educators have been doing incredible work under extraordinarily challenging circumstances, and we owe it to them to learn from this experience to chart a better future for our students."
"Thank you to Governor Cuomo, President Malatras, and everyone on this council for their vision and dedication to bringing innovation and creativity to pedagogy in these challenging times," said SUNY Empire State College Provost and Executive Vice President for Academic Affairs Meg Benke. "This work will have an incredible impact on students of all ages, and will create new and innovative ways for improving education."
Malatras has served on the state's COVID-19 Task Force for the past two months.
Benke is a leader in adult learning and emerging technologies, and previously served as SUNY Empire's dean of the Center for Distance Learning from 1995 through a period of high growth and experimentation in online learning programs. SUNY Empire State College led the country in the development of fully online degree programs, with the first online courses launched in 1995, and in the provision of comprehensive virtual student services.
Benke was inducted into the International Distance Learning Hall of Fame for her contributions to adult and online learning, and was recognized as the Most Outstanding Achievement in Online Learning by the Online Learning Consortium (OCL) in 2007. She also served as president of OCL's board of directors for six years. She also serves as a member of New York State's Regents Advisory Council.
About SUNY Empire State College
SUNY Empire State College educates students at any stage of life with a personalized learning experience delivered online, in person, or a blend of both. Since 1971, SUNY Empire has empowered students to earn an accredited degree around the demands of a busy lifestyle to advance their personal and professional goals. With world-class faculty, more than 1,300 dedicated mentors to help students tailor their degree programs, and cutting-edge distance learning technology, SUNY Empire delivers a trusted and flexible online college experience grounded in more than 30 New York State locations and seven international sites where students can learn and collaborate in person. Our nearly 50 years as a leader in awarding credit for prior learning and life experience helps students earn a degree faster and at lower cost. To learn more, visit www.esc.edu and follow @SUNYEmpire.