June 23, 2020
SUNY Empire State College and Rockefeller Institute of Government to Examine the Healthcare System's Response to COVID-19
Remote Panel Discussion Will Focus on Reimagining the Healthcare System Post-COVID-19

Panelists Represent Experts in Healthcare from SUNY Empire, Rockefeller Institute of Government, and HANYS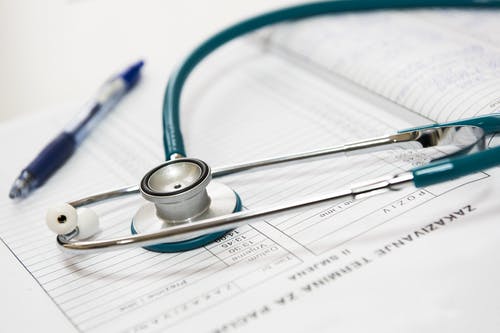 (ALBANY, NEW YORK – June 23, 2020) SUNY Empire State College in partnership with the Rockefeller Institute of Government and the Healthcare Association of New York State, Inc. (HANYS) will host a remote panel discussion on Friday, June 26, at 2 p.m. to examine the healthcare system's response to COVID-19.
SUNY Empire State College Associate Professor Barry Eisenberg will join panelists Michael Gusmano, fellow at the Rockefeller Institute of Government, and Courtney Burke, COO at HANYS, for a candid conversation about COVID-19 and the impact it had, and continues to have, on our healthcare system. The three will discuss pre-COVID-19 healthcare trends, the response to the public health crisis, and how the pandemic has reshaped policy priorities moving forward.
"This is an opportunity to learn from what the healthcare system went through during COVID-19 and how it can best be prepared for a potential second wave in the fall," said SUNY Empire State College President Jim Malatras. "I look forward to this expert panel to help policymakers and healthcare professionals harden the system against another pandemic in the future."
"As COVID-19 cases continue to rise in nearly half of states across the U.S., it is important for us to examine how our healthcare system is responding to the pandemic," said Laura Schultz, executive director of research at the Rockefeller Institute of Government. "This webinar brings together a group of healthcare experts to explore how we might reimagine and reprioritize healthcare policies moving forward to create a more resilient healthcare system."
"COVID-19 is the most dire and consequential health crisis in our lifetime," said SUNY Empire State College Associate Professor Barry Eisenberg. "Our healthcare system has evolved in a way that has placed insufficient emphasis on public-health preparedness to fully meet the challenge. I'm grateful to the Rockefeller Institute of Government for organizing this webinar that focuses on policy trends and market forces that have shaped our state of readiness, as well as lessons learned and future directions."
About the panelists:
Barry Eisenberg, Ph.D., is associate professor in the School for Graduate Studies at SUNY Empire State College and program coordinator for the MBA in Healthcare Leadership. Eisenberg has an extensive background in healthcare management. He established a management development program at Memorial-Sloan Kettering Cancer Center and served as VP of human resources and VP of operations at Union Hospital. He consults with healthcare organizations on strategic planning, mergers and acquisitions, and board development.
Michael Gusmano is a visiting fellow at the Rockefeller Institute of Government and an associate professor at Rutgers, the State University of New Jersey. Gusmano is also a research scholar at the Hastings Center. His research examines the politics of health and social policy in the U.S. In addition, he co-directs the World Cities Project, which compares large city health systems across the world.
Courtney Burke oversees all of HANYS' operations and ensures optimal alignment of its various functions—from healthcare policy and advocacy to quality improvement and data analysis. Burke has an extensive background in healthcare operations and policy, with a career that has included executive positions in government and the healthcare provider sector.
The session will be moderated by Jeff Ritter, assistant professor at SUNY Empire State College.
The event is free, but requires registration.
About HANYS
HANYS is Always There for Healthcare, bringing together the brightest minds and expertise to solve complex healthcare issues and improve the health of New York's communities.
HANYS works to ensure every New Yorker has access to affordable, high-quality care. We advance the health of individuals and communities by providing leadership, representation and service to not-for-profit and public hospitals, nursing homes and other healthcare organizations throughout New York state.
HANYS advocates in Albany and Washington on behalf of our members and the healthcare needs of New Yorkers. We engage with policymakers, agencies, community partners, the media and more, while collaborating frequently with regional, state and national associations. We also provide education, data analysis, quality improvement initiatives and operational assistance to our members and partners.
About the Rockefeller Institute of Government
The Rockefeller Institute of Government is the public policy research arm of the State University of New York. The Institute conducts cutting-edge research and analysis to inform lasting solutions to the problems facing New York State and the nation
rockinst.org | @RockefellerInst
About SUNY Empire State College
SUNY Empire State College educates students at any stage of life with a personalized learning experience delivered online, in person, or a blend of both. Since 1971, SUNY Empire has empowered students to earn an accredited degree around the demands of a busy lifestyle to advance their personal and professional goals. With world-class faculty, more than 1,300 dedicated mentors to help students tailor their degree programs, and cutting-edge distance learning technology, SUNY Empire delivers a trusted and flexible online college experience grounded in more than 30 New York state locations and seven international sites where students can learn and collaborate in person. Our nearly 50 years as a leader in awarding credit for prior learning and life experience helps students earn a degree faster and at lower cost. To learn more, visit www.esc.edu and follow @SUNYEmpire.