May 21, 2020
SUNY Empire State College Establishes Public Service Scholarship in Memory of Former New York State Assemblyman Richard L. Brodsky
14-term Assemblyman from Westchester Represented the Conscience of the Legislature from 1983 through 2010

Scholarship Will Honor Brodsky's Legacy as a Public Servant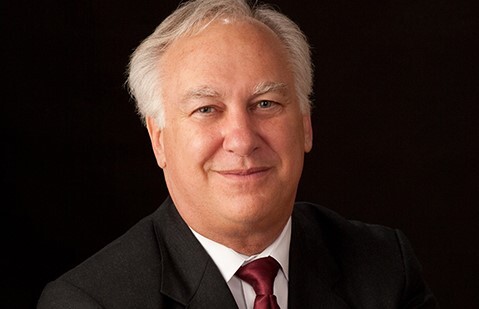 (SARATOGA SPRINGS – May 21, 2020) SUNY Empire State College President Jim Malatras today announced the Richard L. Brodsky Scholarship for Public Service, established to honor Brodsky's legacy as a committed public servant.
Brodsky, a 14-term New York State assemblyman from Westchester, chaired the Environmental Conservation, Corporations and Authorities, and Government Oversight committees. Brodsky served the lower Hudson Valley for 27 years in the Assembly, where he brought forward nation-leading investigations, public interest lawsuits, and championed environmental, government accountability, and consumer protection legislation. He continued to participate in public service after his retirement. He passed away in April 2020.
Eligible SUNY Empire students interested in applying will have demonstrated a commitment to careers in public service upon graduation. The student chosen will be awarded $1,200 to be used for tuition, books, or other educational expenses.
"Richard Brodsky gave many hard-working students a chance to serve in government—including giving me my start in public service," said SUNY Empire State College President Jim Malatras, who began his career as a policy analyst in Brodsky's office. "He was a forceful advocate for his community, and all of New York state. There is no greater way to honor his memory than to provide SUNY Empire students with the opportunity to follow his path in public service, address social disparities, and make government more accountable."
Brodsky was born in Manhattan in 1946, and moved to Westchester when he was 9. He graduated from Ardsley High School, and earned a bachelor's degree in political science from Brandeis University, and a law degree from Harvard Law School. In the mid-1970s he served on the Westchester County Board of Legislators and was first elected to the State Assembly in 1982, and remained in that position until 2010. After leaving office he served as a Senior Fellow at the Robert F. Wagner Graduate School of Public Service at New York University and a Senior Fellow at Demos Action and continued to practice public interest law.
Brodsky is survived by his wife, Paige, and daughters Emilyn and Willie, who issued a joint statement when informed of the scholarship:
"Richard believed in public service and the transformative power of education. We are thrilled by this testament to his legacy."
Complete eligibility guidelines and application can be found here. The deadline to apply for the Richard L. Brodsky Scholarship for Public Service is June 30, 2020. A scholarship committee will review the nominations and all submitted application materials to select the recipient for the upcoming 2020-21 academic year.
Donors interested in contributing may do so by visiting the Richard L. Brodsky Scholarship for Public Service giving page.
About SUNY Empire State College
SUNY Empire State College educates students at any stage of life with a personalized learning experience delivered online, in person, or a blend of both. Since 1971, SUNY Empire has empowered students to earn an accredited degree around the demands of a busy lifestyle to advance their personal and professional goals. With world-class faculty, more than 1,300 dedicated mentors to help students tailor their degree programs, and cutting-edge distance learning technology, SUNY Empire delivers a trusted and flexible online college experience grounded in more than 30 New York State locations and seven international sites where students can learn and collaborate in person. Our nearly 50 years as a leader in awarding credit for prior learning and life experience helps students earn a degree faster and at lower cost. To learn more, visit www.esc.edu and follow @SUNYEmpire.