August 27, 2020
Beth Berlin, Former Interim Commissioner of State Education, Named as Officer-in-Charge at SUNY Empire
Berlin Will Lead Interim Leadership Team After President Jim Malatras Named Chancellor of the State University of New York

Berlin Currently Serves as Executive Vice President for Administration and Chief Operating Officer at SUNY Empire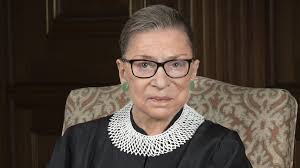 (SARATOGA SPRINGS, NEW YORK – Aug. 27, 2020) State University of New York Chancellor Jim Malatras today named SUNY Empire State College Executive Vice President for Administration and Chief Operating Officer Beth Berlin as officer-in-charge at SUNY Empire following Malatras' appointment as SUNY chancellor last Friday.
Working with senior leadership at SUNY Empire, Berlin will continue the work begun under President Malatras to reform and streamline the college's operations to enhance the student experience, increase access to higher education for more students, raise the public profile of the college, and build a solid financial foundation for future growth. The SUNY Empire College Council will begin planning a presidential search immediately.
Berlin brings extensive experience in education leadership, having served since 2013 as executive deputy commissioner of NYSED, before being named interim commissioner in 2019. She also previously served as acting commissioner in 2015. In that role, she managed the day-to-day operations of the Education Department, overseeing more than 700 school districts with 3.2 million students. She joined SUNY Empire in December 2019.
"Beth is an experienced educational leader who has immersed herself in the operations of SUNY Empire, a distributed college with 16,000 students and locations in every region of the state," said Chancellor Malatras. "She has my trust and the trust of the college community to continue to extend SUNY Empire's unique, flexible, and adaptable model of higher education to more students around New York state and beyond. I look forward to working closely with her and SUNY Empire as we move the SUNY system forward."
"Chancellor Malatras and his team at SUNY Empire have made significant improvements just in the past year, with a responsible plan for growth that keeps students front and center," said SUNY Empire State College Council Chair John Maggiore, "I know the college is left in good hands and look forward to working with the interim leadership team while we begin the search for SUNY Empire's next president."
"The chapter always seeks a productive relationship with management," said United University Professions Chapter President Pamela Malone. "We look forward to working with the administration and importantly, being involved in the upcoming search for a new president of one of the most important campuses in the SUNY system."
"We've enjoyed a close working relationship with college administration and we look forward to continuing that as we work through this transition and the decisions we'll face over the coming year," said CSEA Local #641 President Debbi Staulters. "I know that we will continue to have a seat at the table to raise our concerns, be heard, and work toward productive solutions."
"I look forward to working with our interim leadership team, building on the honest and open communication we've established as we carry this momentum forward and continue to serve our students and our mission," said College Senate Chair Anastasia Pratt.
Chancellor Malatras was named SUNY Empire president in July 2019. Under his leadership, the college has implemented operational reforms and new programs and initiatives to improve the student experience and increase access to higher education for more students, including:
New partnerships with community colleges across the state to streamline access to advanced degrees.
The first-of-its-kind Empire Opportunity Program to expand college access for students from underrepresented groups.
The Center for Autism Inclusivity, which provides educational support and conducts research to better serve individuals with autism in the classroom, the workplace, and beyond.
The Presidential Task Force to Enhance Equity and Inclusion, which has been charged with delivering actionable recommendations to improve representation throughout the college and create a more inclusive college culture.
The Shirley A. Chisholm Center for Equity Studies, based in Brooklyn, to study the roots, mechanisms, and impacts of institutionalized racism in America.
The first program in the nation to broadly recognize Indigenous knowledge as a pathway to college credit.
Forty-two percent of new faculty hires were underrepresented minorities, doubling the percentage over the previous 10 years.
About SUNY Empire State College
SUNY Empire State College educates 16,000 students per year in person, online, and through a blend of both, at campuses and learning hubs located in every region of New York state, and at eight international sites worldwide. Together with one of SUNY Empire's 800 faculty mentors, each student designs their own individualized pathway to a college degree that accommodates their schedule and awards credit for prior college-level learning. SUNY Empire awards more than 3,000 degrees annually and 94 percent of graduates stay in New York state. Today, more than 89,000 SUNY Empire alumni are entrepreneurs, veterans, and active members of the military, professional athletes, teachers, medical professionals, and leaders in their field, as well as in their communities. To learn more, visit www.esc.edu.