June 16, 2020
SUNY Empire State College and SUNY Center for COIL Launch Collaborative, Global Virtual Study Abroad Program this Summer as COVID-19 Restricts International Travel
New Program Open to Any Student Seeking International Experience and Cross-Cultural Learning while Study Abroad Programs Are Canceled or Postponed

Nearly 200 Students from 27 Campuses Take Advantage of Innovative Global Opportunity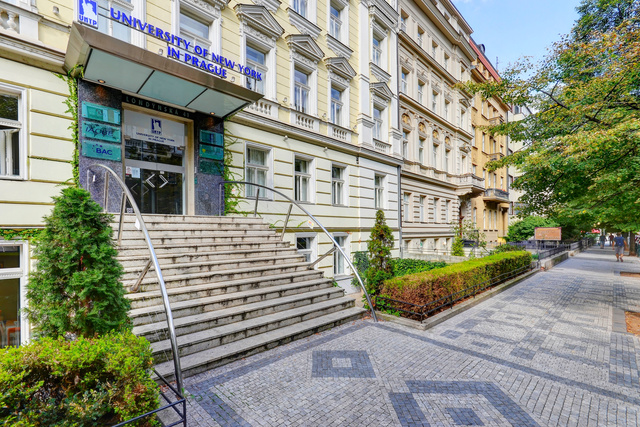 (SARATOGA SPRINGS, NEW YORK – June 16, 2020) SUNY Empire State College is leading a new virtual study abroad program open to any student interested in experiencing cross-cultural learning as the COVID-19 pandemic continues to restrict international travel and force the suspension of study abroad programs.
The global, multi-campus program, 2020 Global Commons, is being offered in collaboration with the SUNY Center for Collaborative Online International Learning (COIL) and SUNY Online, leveraging SUNY Empire's more than two decades of expertise in online learning. Nearly 200 students of all ages from 27 SUNY campuses have enrolled, eager to expand their learning. Some may not have been able to experience a traditional program, but 2020 Global Commons affords them the opportunity to foster global understanding and collaboration, and the flexibility to engage as it fits their schedules.
The six-week, six-credit session begins July 6 and partners students with community-based organizations around the world for a cross-cultural curriculum that aligns with the United Nations' 2030 Agenda for Sustainable Development, including food insecurities, poverty, gender equity, access to education, clean water and energy, and climate change. Students will actively analyze the organization and the topic they're studying, participate in solutions to enact change. Working in small groups with their partner organizations in a collaborative, virtual setting, students will bring attention to the many communities that were already struggling with limited resources prior to the pandemic, and are in greater need of assistance now.
"In the face of a prolonged global health crisis, it's critical that we must work harder not to wall ourselves off from the world and instead find new ways to safely connect and collaborate," said SUNY Empire State College President Jim Malatras. "We don't give up; we adapt. This innovative new program led by SUNY Empire in collaboration with our partners across the SUNY system is an incredible opportunity to interact with and learn from people and communities all over the world, while making a difference in the process. I am proud of these students who, despite new challenges, remain committed to becoming responsible global citizens."
"The idea for this program was so big that we needed to bring all of SUNY together to make it happen," said Francesca Cichello, executive director of the Center for International Education. "In this unique program, the strengths of multiple campuses are brought together to give students the opportunity to become active international learners while engaging in the sustainable development goals of partners all over the world."
The Centers for Disease Control and Prevention continues to caution against nonessential travel, and the U.S. State Department has issued a level four Global Health Advisory, advising Americans to avoid international travel due to COVID-19.
Earlier this year, SUNY Empire expanded its longstanding partnerships with New York College in Athens, Greece and the University of New York in Prague, Czech Republic to increase opportunities for students for periods of two weeks to two years. SUNY Empire remains to committed to furthering its global connections and fostering international relations with its partners virtually until it is safe for all to travel again.
About SUNY Empire State College
SUNY Empire State College educates students at any stage of life with a personalized learning experience delivered online, in person, or a blend of both. Since 1971, SUNY Empire has empowered students to earn an accredited degree around the demands of a busy lifestyle to advance their personal and professional goals. With world-class faculty, more than 1,300 dedicated mentors to help students tailor their degree programs, and cutting-edge distance learning technology, SUNY Empire delivers a trusted and flexible online college experience grounded in more than 30 New York state locations and seven international sites where students can learn and collaborate in person. Our nearly 50 years as a leader in awarding credit for prior learning and life experience helps students earn a degree faster and at lower cost. To learn more, visit www.esc.edu and follow @SUNYEmpire.