June 25, 2021
SUNY Empire State College Chosen to Participate in Prestigious Howard Hughes Medical Institute Inclusive Excellence 3 Learning Community
Initiative challenges U.S. colleges and universities to build capacity for student belonging, especially those historically excluded from the sciences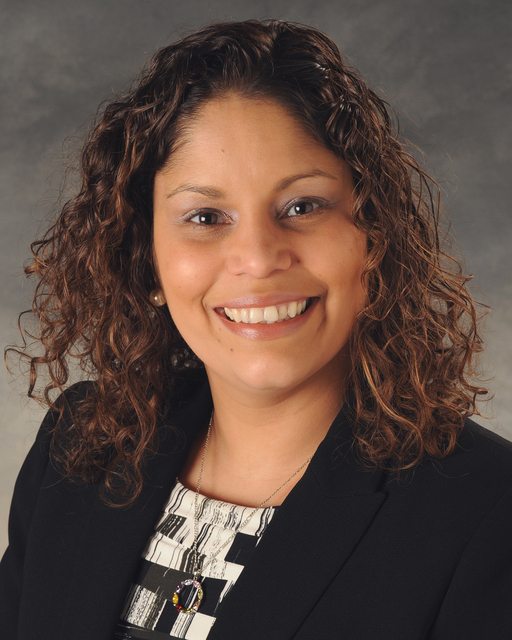 (SARATOGA SPRINGS, NY — DATE) SUNY Empire State College has been selected to participate in the Howard Hughes Medical Institute Inclusive Excellence Learning Community. SUNY Empire is one of only two SUNY institutions chosen to participate in this prestigious national program.
The HHMI Inclusive Excellence 3 Learning Community (IE3LC) initiative challenges U.S. colleges and universities to "substantially and sustainably build their capacity for student belonging, especially for those who have been historically excluded from the sciences." HHMI awarded SUNY Empire a $30,000 learning grant to support campus-based self-study throughout the first phase of the project.
As a recognized pioneer in distance and online learning, SUNY Empire is well-positioned to help create an inclusive excellence model for accessible, flexible learning experiences in the sciences. The college has been designing and teaching online science courses, including biology, chemistry, physics, geology, and environmental science, for more than 20 years, and distance-learning courses for half a century.
Each of the HHMI program's 106 participating institutions was assigned to a Learning Community Cluster (LCC) — groups of diverse institutions organized by one of three IE3 challenges:
Meaningful evaluation of effective and inclusive teaching, which will inform faculty practices, including promotion and tenure decisions
Content of the introductory science experience, which embodies inclusive learning
Effective partnerships between 2- and 4-year institutions, which grow from existing relationships
In phase 1 of the project, SUNY Empire will work with 14 partner institutions, including Fordham University, Middlebury College, and University of California Santa Cruz, to tackle the challenge of transforming how introductory science is taught in higher education by creating inclusive environments. SUNY Empire must align its project ideas with efforts already taking place at the college.
By the end of phase 1, SUNY Empire's LCC must develop an inclusive, equitable, and anti-racist approach to address the proposed challenge. The SUNY Empire team will consist of Program Director Audeliz Matias, Ph.D. associate professor of natural sciences; Mary Mawn, Ph.D. dean, School of Science, Mathematics and Technology; Diana Siberio-Perez, Ph.D., associate professor of mathematics; and Alejandro Galindo, academic coordinator.
The LLCs will reconvene toward the end of the initial learning phase to develop ideas and strategies for phase 2 implementation. Phase 2 awards could be granted as early as Fall 2022.
Nathan Gonyea, Ph.D., officer in charge at SUNY Empire State College said, "That SUNY Empire was chosen to participate in this premier program speaks not only to the quality and expertise of our faculty, but also to groundbreaking work SUNY Empire has accomplished in distance and online education over the past 50 years. We are proud to be part of this important initiative, and we look forward to working with other esteemed institutions throughout the United States to find ways to bring inclusive teaching to more classrooms."
Audeliz Matias, Ph.D., associate professor of natural sciences at SUNY Empire said, "This is an incredible opportunity for the team and SUNY Empire State College. We are working with 14 other institutions across the U.S. to collectively develop strategies to transform how we teach introductory science and math courses. The learning grant will allow us to learn more about our students and engage faculty in a series of activities during the next academic year to support curricular transformation efforts designed to promote inclusive teaching."
Mary V. Mawn, Ph.D., M.Ed., dean of the School of Science, Mathematics and Technology at SUNY Empire said, "Faculty play key roles in shaping students' experiences and success in introductory science and mathematics courses. Through this project, we will uncover barriers to student success in these courses, and we will identify best practices for supporting faculty as they implement inclusive teaching practices at SUNY Empire."
Emily Behnke, director of the Office of Sponsored Programs at SUNY Empire said, "I am delighted that SUNY Empire State College was selected to partner in the groundbreaking Inclusive Excellence 3 initiative with the Howard Hughes Medical Institute. Creativity and innovation have always been the cornerstones of SUNY Empire, and I am glad that we are once again at the forefront of pioneering education — this time advancing a culture of inclusive excellence in colleges and universities on a national scale."
Learn more about the Howard Hughes Medical Institute Inclusive Excellence Learning Community.