April 28, 2021
NYSED Approves Undergraduate Certificate in Crisis Prevention and Intervention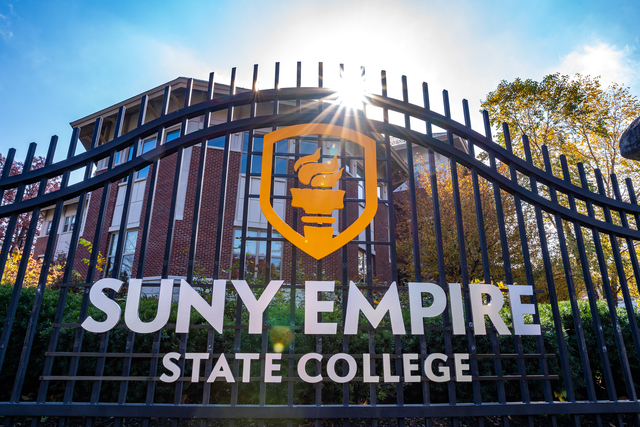 (SARATOGA SPRINGS, NY – April 28, 2021) The New York State Education Department has approved SUNY Empire State College's undergraduate Certificate in Crisis Prevention and Intervention (CCPI).
This new certificate program is designed to advance undergraduate students in becoming skilled professionals who have the potential to respond to, manage and intervene with people in crisis. The CCPI incorporates a five-course curriculum that focuses on equipping students with fundamental skills through primarily advanced-level undergraduate courses.
Crisis intervention is a specific training and set of skills that is different than traditional mental health, clinical social work, and counseling assessment and treatment services. Crisis intervention is a specialty that enables practitioners to assess individuals and families during crises and disasters, utilizes specific techniques to triage and stabilize individuals and families, and creates crisis assessment and intervention plans.
"Now more than ever, we need professionals and a skilled workforce trained in appropriate interventions to assist people most vulnerable and in crisis," said Assistant Professor in the Health and Human Services Department Jenny Mincin. "This certificate offers students the opportunity to engage in a comprehensive program that will help them save lives and strengthen communities."
"Professionals in a range of disciplines including human services and social work, healthcare, law enforcement, first responders, educators, and business will benefit from the skills learned through this certificate program," said Dean of the School of Human Services Desalyn De-Souza. "The demand for professionals trained in managing crisis is timelier than ever and this certificate is an excellent opportunity for students to learn the skills and techniques to prevent and support individuals and families in crisis. We are excited to also offer this educational opportunity to the employees, members, and students of our community college partners and our community and corporate partnering organizations."
While the CCPI is designed for non-degree seeking students working in human services or related fields and/or degree-seeking students currently working towards an associate or bachelor's degree in Human Services or a related field, students from any profession or academic discipline may enroll in the certificate program.
About SUNY Empire State College
SUNY Empire State College educates 17,000 students per year in person, online, and through a blend of both, at locations in every region of New York and at eight international sites worldwide. Together with one of SUNY Empire's 700 faculty mentors, each student designs their own individualized pathway to a college degree that accommodates their schedule and awards credit for prior college-level learning. SUNY Empire awards approximately 3,000 degrees annually and 94 percent of graduates stay in New York state. Today, more than 91,000 SUNY Empire alumni are entrepreneurs, veterans, and active members of the military, professional athletes, teachers, medical professionals, and leaders in their field, as well as in their communities. To learn more, visit www.esc.edu and follow the college on social media @SUNYEmpire.