August 27, 2021
SUNY Empire State College Welcomes PRODiG Fellow Bernadet DeJonge
PRODiG is a systemwide SUNY program that aims to increase the number of historically underrepresented minority faculty and female faculty in STEM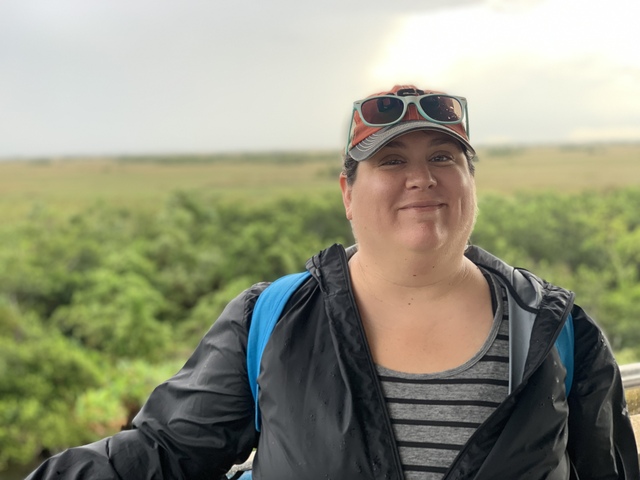 SUNY Empire State College is proud to welcome Bernadet DeJonge, as a SUNY PRODiG Fellow for the 2021-23 academic years. She will be based in the Syracuse location.
As one of 10 fellows selected by the SUNY Comprehensive College Consortium, DeJonge will teach at SUNY Empire from 2021-23. The SUNY PRODiG Fellowship initiative is designed for post-doc students and grad students who have completed all course work, except their dissertation and who are interested in teaching to build the next generation of faculty.
"We're thrilled to welcome Bernie to the School of Human Services and SUNY Empire State College," said Desalyn De-Souza, Ph.D., dean of the School of Human Services. "She brings a strong clinical background as well as years of teaching both face-to-face and online/hybrid courses as an adjunct instructor. Her energy and passion for working with and serving diverse student populations is well-suited for the mentoring model at the college.
DeJonge, who comes from Mt. Vernon, Washington, is the second PRODiG Fellow at SUNY Empire. In 2020-'21, Naiima Khahaifa joined SUNY Empire as the college's first SUNY PRODiG Fellow. She is based in the School of Social and Behavioral Science at the college's Cheektowaga location.
DeJonge will be teaching diversity in human services and the history of social welfare this fall, in the College of Human Services. She is a recent graduate of Oregon State University, where she is on the path to receiving her Ph.D. in counseling. She holds an MA in rehabilitation counseling from Western Washington University, a BA in psychology from Western Washington University, and an associate degree from Skagit Valley College.
DeJonge has taught courses in counseling, case management, disability systems, and many other subject matters. Her research interests include suicide intervention and treatment, counseling clients with aphasia, and motivational interviewing for frontline staff, to name a few. DeJonge also possesses clinical experience, as an expanded community services clinician, care manager, and social worker, among other roles.
She is currently doing her dissertation on the experience adjunct, online faculty have with gatekeeping, which is the professional responsibility of counselors to address problem behavior in masters' level counseling trainees.
"My academic interests are the internationalization of counseling, the experience of mixed-race individuals, social justice and equity issues, and the integration of healthcare and disability into the counseling realm," she said.
She describes herself as an outdoor enthusiast, runner, and avid hiker who is close to her family.
"I like to read, as well, though will admit most things these days are around my academic career and interests," she said. "I have a lot of interest in human rights and healthcare access and hope to be involved in policy around these things someday, when I finish my degree."
PRODiG ("Promoting Recruitment, Opportunity, Diversity, Inclusion and Growth") is a systemwide SUNY program that aims to increase the number of historically underrepresented minority faculty in general and female faculty in STEM. In addition to the SUNY PRODiG Fellows program, the PRODiG Faculty program works to increase the number of underrepresented faculty in tenure track lines, and the SUNY Empire PRODiG Scholars program, which is designed to attract underrepresented undergraduate and graduate students who want to go into academia.