May 26, 2022
SUNY Empire Faculty Member Selected for 2022-23 Fulbright U.S. Scholar Program
SUNY Empire's Leah Perry Chosen for Third Fulbright Award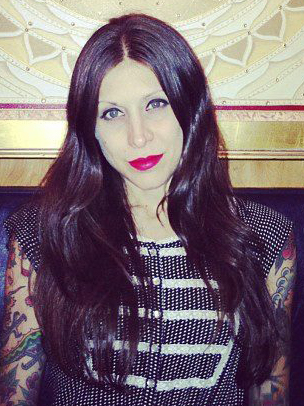 Leah Perry, Ph.D., an associate professor of literature, communication, and cultural studies has been selected as a Fulbright U.S. scholar for 2022-23 to teach, conduct research, or take part in an international education seminar in Romania.
"I am honored and delighted to receive a Fulbright Award to teach American studies and gender and sexuality studies in Romania," Perry said. "With this Fulbright appointment in Romania, I am confident I will exponentially expand my own understanding of gender and racial politics in the United States and globally and will consequently draw stronger connections for my students and colleagues between historicized racial, gender, and sexual politics and contemporary global conditions.
For Perry, this is her third Fulbright award, and like her scholarship and teaching, will center on intersectional social justice.
In 2017-18, Perry received a Fulbright Scholar Award to teach American studies and gender and sexuality studies at the Institute of English and American Studies and the Gender Studies Centre at the University of Debrecen, Hungary. She returned the following year with a Fulbright Specialist Award to continue gender and sexuality studies teaching and gender justice organizing at the University of Debrecen.
Perry has a doctorate from George Mason University's cultural studies program, a Master of Arts from New York University in humanities and social thought, a second Master of Arts in religion from Yale Divinity School, and a bachelor's degree in English from Manhattanville College. She is the author of The Cultural Politics of U.S. Immigration: Gender, Race, and Media (New York University Press, 2016).
Fulbright Scholar Awards are prestigious and competitive fellowships that provide unique opportunities for scholars to teach and conduct research abroad. Fulbright scholars also play a critical role in U.S. public diplomacy, establishing long-term relationships between people and nations. Alumni include 61 Nobel Laureates, 89 Pulitzer Prize winners, 76 MacArthur Fellows, and thousands of leaders and world-renowned experts in academia and many other fields across the private, public, and non-profit sectors.