April 14, 2022
SUNY Empire State College Hosts Spring Student Conference
SUNY Empire welcomed 62 students, six alumni, and more than 70 faculty and staff to recognize student achievement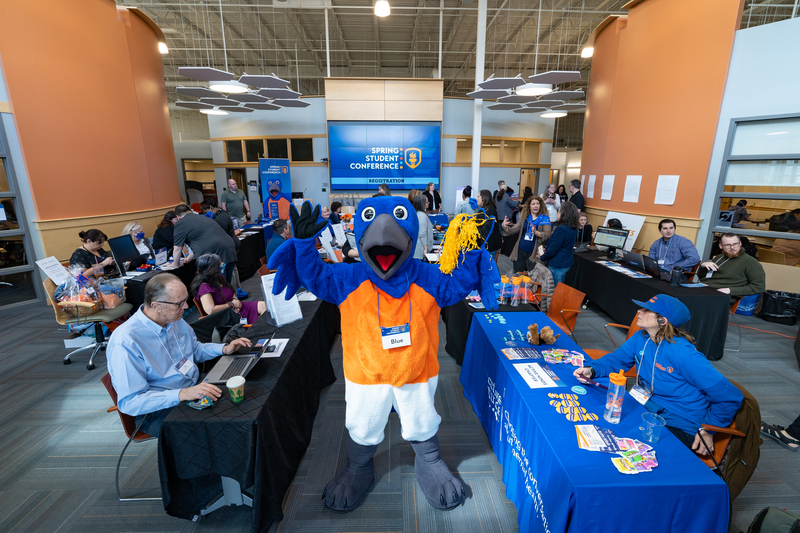 (SARATOGA SPRINGS, NY– April 13, 2022)
SUNY Empire State College hosted its in-person Spring Student Conference after a three-year hiatus due to the COVID-19 pandemic. The college's largest student event was held from April 7 to 9 in Saratoga Springs at the college's locations on West Avenue. SUNY Empire welcomed 62 students, six alumni, and more than 70 faculty and staff to celebrate students and their many achievements.
Six SUNY Empire students were recognized with student awards including SUNY Empire Student Excellence Awards, SUNY Chancellors Awards, and Bluebird Awards this spring.
SUNY Empire Student Excellence Awards were presented to Matt Berge '21, Ellen Liberatori '21, and Sammie Maitland. Matt Berge and Sammie Maitland also received SUNY Chancellor's Awards.
SUNY Empire State College Bluebird Awards were presented to Brittany Barton, Kevin Mooney, Asia Moore, and Sammie Maitland.
Award recipients demonstrated high achievement in leadership, campus involvement, community service, or the arts.
SUNY Empire State College Officer in Charge Dr. Nathan Gonyea said, "These are students who recognize the importance of student achievement, good citizenship, community building, and being involved in the life of SUNY Empire State College. We are proud to count them as students and part of our diverse and inspiring college community."
Associate Director of Community Standards and Engagement David Caso said, "Many of our students have competing life priorities as adults, including jobs, kids, parents, partners, and of course their academics. To see the diamond that surfaces through all of this is an incredible experience. When a student receives recognition for excellence, the pride, the smiles, and the knowledge that they nailed it — these are moments to be treasured."