November 29, 2022
SUNY EMPIRE STATE TO OFFER IN-STATE TUITION TO STUDENTS FROM PUERTO RICO
Move increases access to affordable, high-quality online degree programs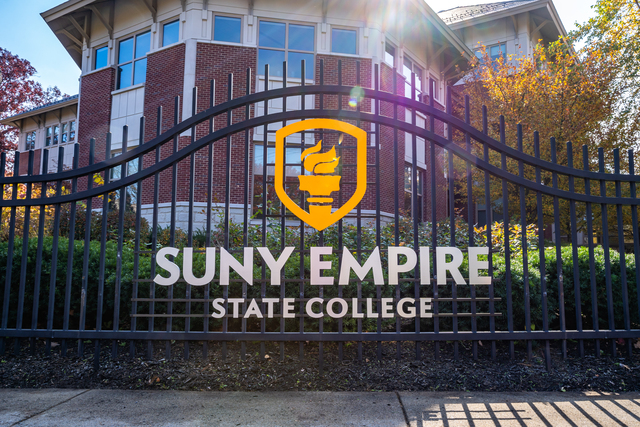 (SARATOGA SPRINGS, NY– November 29, 2022)
SUNY Empire State has announced that it will offer in-state tuition for all online undergraduate and graduate programs to students who are residents of Puerto Rico.
The announcement comes just days after Governor Kathy Hochul declared November to be Puerto Rican Heritage Month in New York state to honor the Puerto Rican community's contributions to the state and nation.
To be eligible for in-state tuition, students must be a resident of Puerto Rico at time of enrollment. If a student moves out of Puerto Rico, they will maintain their eligibility for in-state tuition for online programs as long as they remain continuously enrolled.
By offering in-state tuition for all online programs to residents of Puerto Rico, SUNY Empire State continues to deliver on its core mission of providing accessible, affordable, high-quality education to diverse working learners. The program will take effect January 1, 2023, and will enable students who reside in Puerto Rico and/or who travel back and forth from New York to the island to have a seamless educational experience at SUNY Empire State.
Earlier this month, SUNY Empire State President Lisa Vollendorf traveled to Puerto Rico to participate in the 2022 SOMOS conference, a biannual event aimed at raising awareness of and advocating for improvement in the socioeconomic and civic status of Latinos across New York state and beyond. The conference is held in collaboration with the New York State Assembly/Senate Puerto Rican & Hispanic Task Force.
New York State Lieutenant Governor Antonio Delgado said, "SUNY Empire State College is built on the idea of being accessible to every individual, and helping them attain their academic and professional goals. Providing in-state tuition for our brothers and sisters in Puerto Rico will open new and affordable pathways to a degree. I commend President Vollendorf and the SUNY Empire State College team for their commitment to education, and for their leadership on this important announcement for Puerto Rican learners."
SUNY Empire State President Lisa Vollendorf, Ph.D. said, "As New York state's only public online institution, SUNY Empire State is proud to extend in-state tuition for online learners in Puerto Rico, thereby increasing educational and economic capacity. We recognize the important role Puerto Ricans play in New York, and want to do our part to increase access to a high-quality education regardless of whether Puerto Ricans live here or on the Isla del Encanto."
NYS Assemblywoman and Chair of the Puerto Rican/Hispanic Task Force Maritza Davila said, "I would like to commend Governor Hochul and President Vollendorf on their plan to allow residents of Puerto Rico to attend SUNY Empire State, New York's premier online higher educational institution at an instate tuition rate. Over the last decade, Puerto Rico has experienced a consistent poverty rate of over 40 percent, an average unemployment rate over 11 percent, the lowest median household income of any US state or territory ($21,058), and a dramatic 11.8 percent decline in population. New York and Puerto Rico have always had a special bond and this plan will only further enhance the great relationship we have with the island of Puerto Rico. A qualified and educated workforce is in the best interest and will benefit both New York State and Puerto Rico."