August 10, 2022
Anne Patterson '88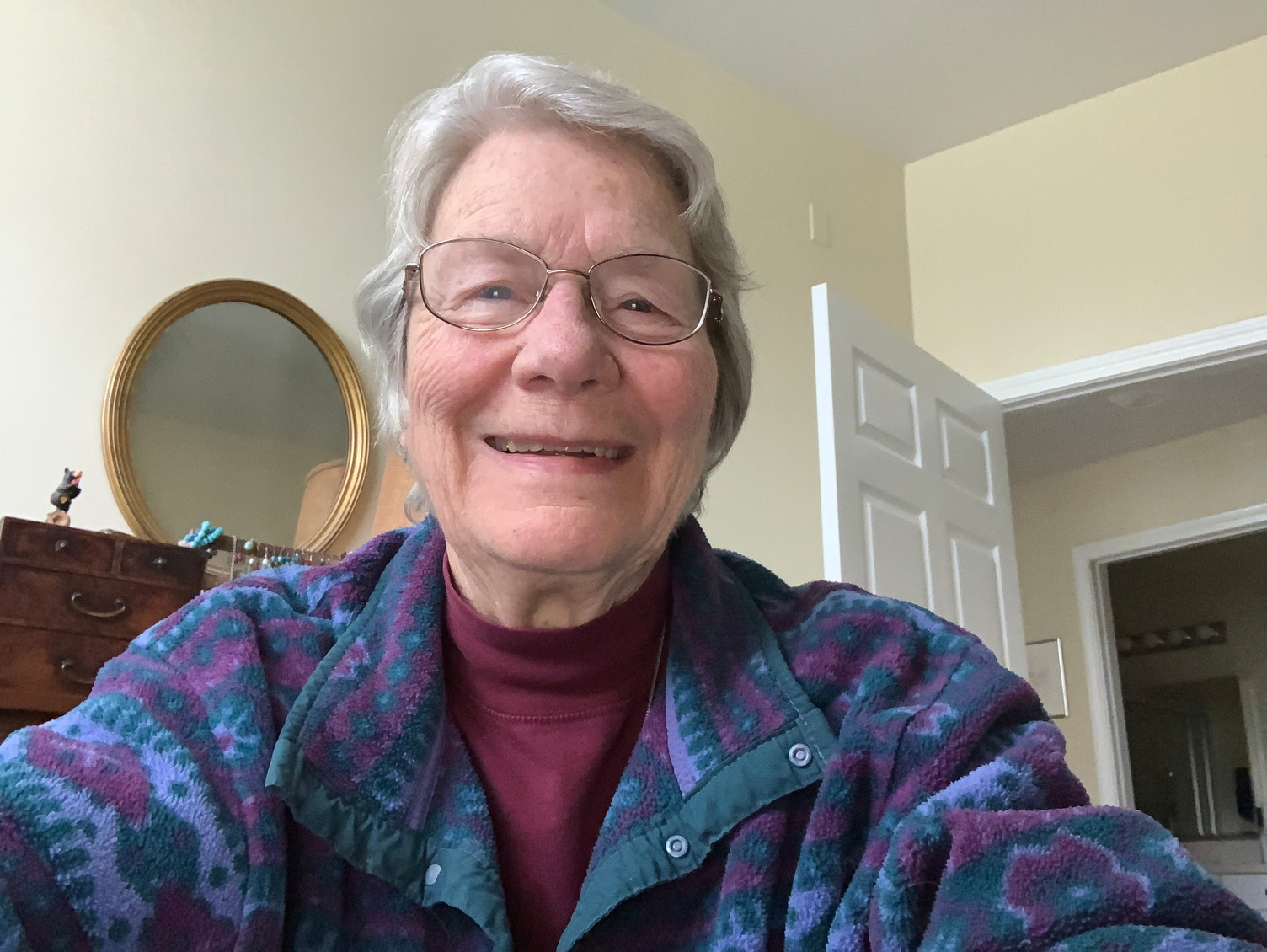 Determined to Overcome Dyslexia
When Anne Patterson '88 attended college as a teenager in the 1950s, she consistently struggled in her classes. Unaware of her dyslexia, her learning disability affected her ability to succeed academically without proper educational interventions. To provide some assistance, a professor suggested that she connect with classmates to share notes to help with the holes in her own notetaking.
"That was the only person back then who gave me some idea of what was happening and what I might do about it," Anne said. "I just remember feeling like the scarecrow in the "Wizard of Oz" and believing that I didn't have a brain."
Fearing that she would appear unintelligent to her classmates by seeking help, she ultimately did not take her professor's advice. After attempting two years of college, she decided to drop out and focus on starting a family.
Giving It Another Try
It wasn't until all five of her children graduated college that Anne considered returning to school. Her husband informed her about a re-education program that his company was offering retiring employees and their spouses. At the time, she was volunteering at the alcoholism council near her home in Connecticut doing office work, as well as community awareness and prevention. As part of her volunteer work, she was required to complete an intensive two-semester training program with the alcoholism council.
"SUNY Empire was the only college to give me college credit for this training program," she said. "The college awarded me 24 credits for all my prior work with the alcoholism council, so it made me want to continue my studies in alcoholism studies and history," Anne said. She moved forward with the re-education program and went back to college to earn her degree.
A Little Help Goes a Long Way
Now understanding her dyslexia diagnosis, Anne was more confident receiving the educational support that was missing when she attended college as a young adult. She was particularly impressed with her mentors when beginning her schooling at SUNY Empire. Anne admitted that having an English professor as a mentor was difficult at first. "It felt like the bane of my existence because she made me write everything down which I hated in the beginning because of my learning disability," she said. "But she was patient and knowledgeable and helped me make sense out of my writing and I didn't run into the frustration and gaps of a given lecture." In the end, her mentors recognized her frustration with her dyslexia and provided her with the tools and resources to guide Anne through her learning curve.
With the help and support of the SUNY Empire college community, Anne earned a bachelor's in alcoholism history. Her degree prepared her to become a certified alcoholism counselor in the state of Connecticut.
"Getting my degree at SUNY Empire inspired me to see the world differently, and that I could make it a better place for not only myself, but others," she said. "I felt I finally had a brain even though it works differently than most people. The support, skill, and patience of my mentors made it all possible and I loved working with each of them."
Anne urges other SUNY Empire students to seek help when they need it. "Had I asked for help or simply had the courage to go over notes with classmates when I went to school in the 50s, I probably would have followed through with my education."