February 10, 2022
4 Reasons to Complete Your Degree as an Adult
SUNY Empire Students Share Their Experiences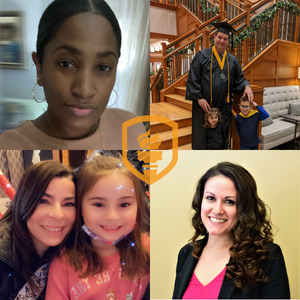 Going back to school as an adult — with family, career, and other demands — is a big decision. But it can also be very rewarding. You might even be surprised to find that it fits into your life more easily than you thought it would.
SUNY Empire offers flexible and affordable degree programs tailored to busy schedules. We asked four of our students to share their experience as adult learners and how they put their degrees within reach.
Quran Bell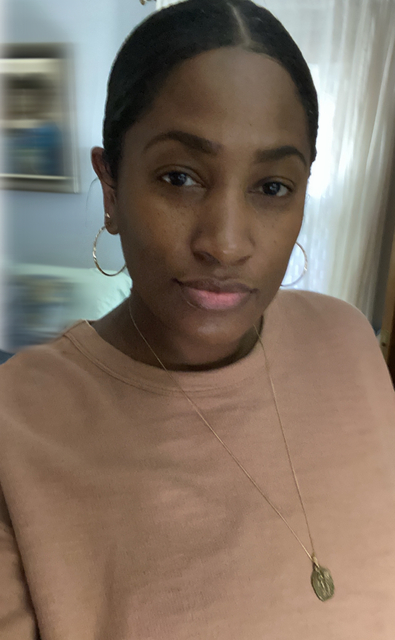 "Getting my bachelor's degree as an adult unlocked opportunities that I never knew existed. Not only did I gain my bachelor's degree, but I gained confidence, education, and life skills to advance personally and professionally.
SUNY Empire's online model was perfect for a busy working mom like me who needed flexibility and the ability to work from home or the office. They make it easy to incorporate 'college life' into your schedule when it often seems impossible given everything on your plate. The degree-planning process helped me plan and strategize what I needed to graduate and motivated me to stay on course."
Christopher Morganelli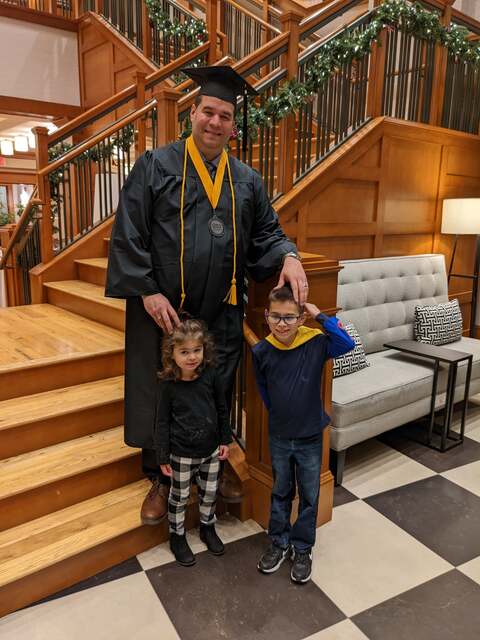 "Obtaining a bachelor's degree has been a goal of mine since having children. Getting an education to think critically is essential as you grow older and become a decision-maker. Coupled with the uncertain job market, having a bachelor's degree opens many doors for promotion and movement on a career ladder. SUNY Empire State College put my degree within reach by removing traditional barriers that prevented me from completing my degree. I was able to combine varied modes of study, such as independent study and online courses, while still meeting my obligations outside of classes. Additionally, having a mentor to assist me along the way was invaluable.
While obtaining my degree, I had a lot on my plate. I am a volunteer fire captain, have two children, and work full time. Being able to log on, study, and complete assignments on my terms was instrumental in my path to achieving my degree. It was by no means easy, and there were times I wanted to drop courses, but that's where the support from my mentor came in, pushing me to continue toward the light at the end of the tunnel."
Theresa Sodano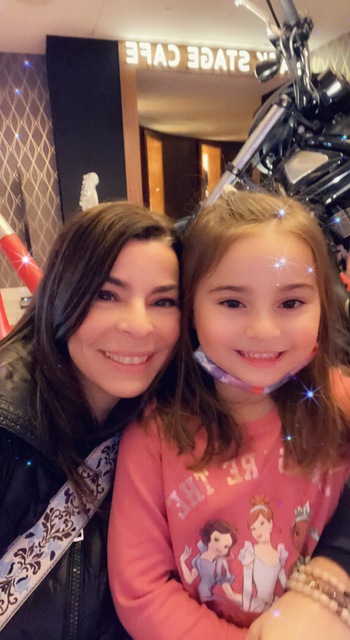 "SUNY Empire offered me the opportunity to return to college and complete my bachelor's degree with flexible online courses. Obtaining my bachelor's as an adult was worth it because, with this degree, I will have many opportunities which weren't available to me before graduation. For me, the COVID-19 pandemic was the push I needed to go back to college. Unfortunately, my position was eliminated, and I found myself frantically applying for jobs I knew I was more than capable of getting. Still, I was passed up because I didn't have my bachelor's. My 20+ years' experience wasn't enough.
September 2020, I set a goal for myself, and that was to complete my B.S. by the end of 2021. After many rigorous nights, telling my then three-year-old that "mommy has homework," I can proudly say I made it! I stand tall and proud, a single mom who works full time and attended college full time. I reached for the stars and completed my degree with a 3.6 GPA. I want my daughter to know and understand you are never too old, it is never too late, and when you focus and set forth a goal, it can be achieved!"
Sarah Burns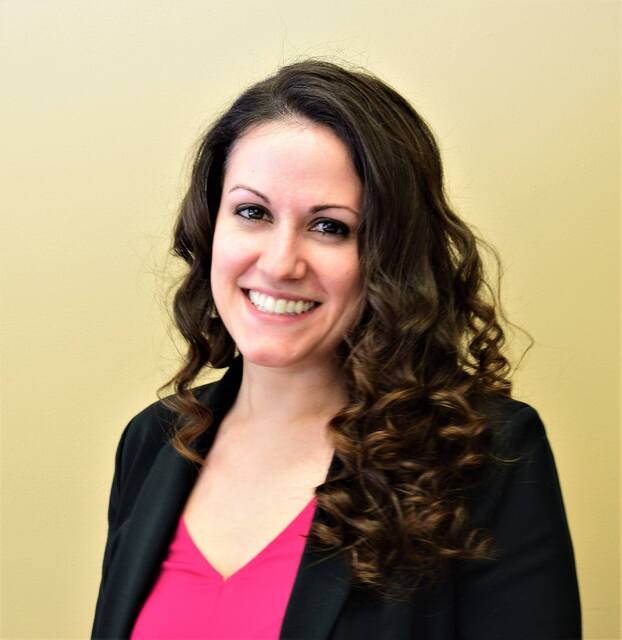 "SUNY Empire's flexible schedule allowed me to continue my education as a single mom of two small children. I could go at my own (sometimes slow) pace and save time by getting credits for my career experience. My degree program was customized for ME and where I saw myself going.
I was focused and had a clear direction as an adult learner. I had already started my career and knew exactly what I wanted from a degree program (as well as what I didn't want). I loved being able to tailor the program to suit that path. For instance, I needed an English course — so I did an independent study with a professor who centered the course on grant writing and fundraising to fit my nonprofit management focus.
When I started my studies, I was a single mother of a three-year-old and a five-year-old. Also, I am a domestic violence survivor, and the confidence and independence that has grown from this journey is unmatched by any other experience. The flexibility was the only way I was able to earn my degree. I could work and raise my young children by day and complete coursework at night — sometimes, I'd be up writing papers until 3:00 in the morning. I don't miss the lack of sleep, but I am so grateful that even someone like me, in my circumstances, had the opportunity to get an education."
Who will you inspire?
At SUNY Empire, we have so many different students who inspire, reach for the stars, and make us unbelievably proud. You, too, can put your degree within reach at SUNY Empire. We believe in you. We're here for you.
Take the next step and learn more about your options at SUNY Empire.