November 22, 2021
Alternative Nursing Careers for Registered Nurses Changing Lives Beyond Patient Care
By Rebecca Hegel, DNP, FNP-C, MS, RN, Program Director: School of Nursing and Allied Health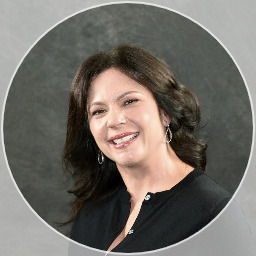 Nursing can be a rewarding career, and if you are interested in becoming one or are already working as an RN, you probably know the physical and emotional challenges you may face. Working as a nurse typically means long hours on your feet and helping those who are very ill or badly injured.
Most registered nurses or those who wish to become one imagine that this is the only setting for nurses. However, there are more options than the patient-care role. With a nursing degree, you can change the lives of others without being in a clinical position.
Let's explore nontraditional nursing roles and the benefits of pursuing an advanced nursing degree.
1. Nursing Administration
There's a good chance you have loved working in a hospital and collaborating with various healthcare teams. But perhaps you're ready for a different challenge and believe you have the potential to be a leader in a clinical setting. As a nurse administrator, you could oversee an entire nursing department to ensure that everything runs smoothly. You would also address patient concerns and find ways to improve the patient experience. Given the importance of these responsibilities, most nursing leaders have an advanced degree, such as a Master of Science in Nursing Administration. SUNY Empire State College offers an M.S. in nursing administration that will prepare you to assume a leadership role in nursing management.
2. Telemedicine Nurse
The global COVID-19 pandemic has put this nursing role on the map. Telemedicine nurses communicate with patients through video, phone, and email to provide high-quality care for those without physical access to specialists. This combination of technology and nursing allows you to provide care to patients within the comfort of their own homes. If you are an RN and have an interest in this role, you will likely need a few years of bedside nursing before you are qualified. Employers tend to prefer candidates with a Bachelor of Science in Nursing for this role. If you're considering your BSN, check out SUNY Empire's RN to Bachelor of Science in Nursing program.
3. Nurse Case Manager
Hospitals, clinics, and nursing homes hire nurse case managers to work with providers and other medical staff members to develop long-term care plans for patients. Case managers play a crucial role in healthcare as they also oversee the ethical, legal, and financial aspects of these care plans. A BSN degree (or higher) will increase your chances of being hired for this role.
4. Nurse Educator
The demand for nurse educators increases as the nursing profession evolves. Nurses must seek continuing education credits to stay current and fulfill license renewals, and more students are entering nursing school. Nurse educators work in academic institutions and medical facilities to create and teach curriculum. Careers in nursing education require a graduate degree. If you have a BSN, SUNY Empire's Master of Science in Nursing Education will prepare you to perform the nurse educator role in a clinical setting or in a higher education institution. If you already have your MSN in another specialty, you might want to explore SUNY Empire's advanced certificate in nursing education.
5. Insurance Nurse
As the name implies, an insurance nurse works for an insurance company. These nurses follow the insurance company's protocols to determine if patients meet the standards for insurance reimbursement. They also pre-approve patients for procedures and hospitalizations and might even travel to meet with providers and patients. This role is similar to that of a case manager. If you like analysis and finding solutions to problems, this may be a great career for you.
6. Nurse Researcher
If you like analyzing scientific data, consider becoming a nurse researcher. Nurse researchers are scientists who study different aspects of healthcare, illness, and prevention. These nurses design and conduct studies, collect and analyze data, and report their findings. In addition to research, those with advanced degrees often write books, teach classes, and speak at events.
Many of these careers and roles require an RN with experience and either a BSN or MSN degree. SUNY Empire's School of Nursing and Allied Health can help you achieve your goals beyond the patient care role.
Take the next step and learn more about the nursing opportunities that SUNY Empire can offer you.