August 24, 2022
Student Tips for a Successful Term at SUNY Empire State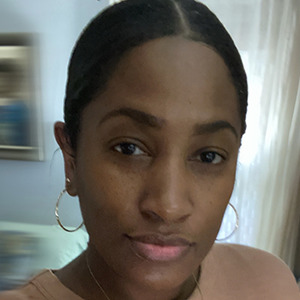 Whether you're a new student or returning student, starting a new semester can be overwhelming. We knew exactly who to turn to for tips on starting off the term on the right foot. Quran Bell '21 is SUNY Empire State's student success and development coordinator and received her B.A. in cultural studies with a concentration in communications and media from SUNY Empire. Quran is now finishing her last semester of graduate school.
She is a busy working mom who knows the value of being prepared for the start of each semester. Quran shares her tips and advice for success below.
Get familiar with your learning contract.
Your learning contract will tell you everything you need to know before starting your classes. Familiarize yourself with course due dates, required books and materials, and your instructors' contact information.
Buy your books.
The SUNY Empire bookstore has a wide selection of books for you to choose from. You can even use your financial aid for your purchases. Don't procrastinate on getting your required books. Getting familiar with the textbook can put you a step ahead in your courses.
Set a schedule and get organized.
It's difficult to get back into the swing of things when you haven't been in a classroom for a while. Use a planner to keep track of important due dates and carve out time to work on your schoolwork. Once you find a groove, you'll be unstoppable.
Get involved and stay connected!
SUNY Empire offers many opportunities to meet classmates, faculty, and staff throughout the term. The Fall Student Kickoff, Jumpstart, or one of the many workshops on SUNY Empire Connects are a great way to stay connected. At SUNY Empire, you can take advantage of in-person or virtual face time and build a valuable support network.
I know how demanding going back to school as an adult can be. But it can also be very rewarding. It may even fit into your schedule more easily than you thought it would. I hope these tips are helpful and guide you to a successful start. Stay determined and motivated. You've got this!