Annette Christian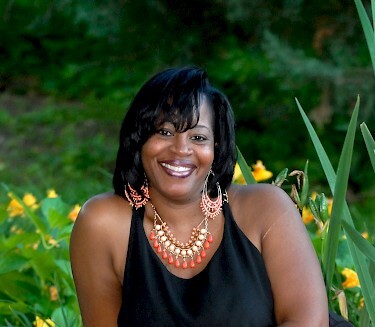 Annette Christian is a recipient of the Virginia Weiss Scholarship. Like many Empire State College students, Annette started her college education several times, but life kept interrupting. "As good parents, we put our children and their needs before ours," she said. She initially enrolled in college after graduating from high school, but decided to take a break and join the Army reserves. After basic training, she returned home to resume her studies, but later stopped again to begin her family. Raising her children remained the priority, and her own educational goals took a back seat.
Now that Annette's children are in school themselves, she is on track to finally complete her education. "Because of the flexibility of Empire State I can continue to work and concentrate on my education at the same time," she said. Annette is currently enrolled in an Associates program in Computer Science, and has a degree plan to complete her Bachelor's degree in 2016.
In addition to being a student and mother, Annette has spent the past 15 years in the field of broadcasting, and currently works at Sinclair Broadcasting in Buffalo, New York. She is also an accomplished stage actress, commercial actress and voiceover artist. The Virginia Weiss Scholarship, established in 2000 through a bequest from alumna Virginia Weiss, is awarded to students studying at the Niagara Frontier Center. This year, the Weiss Scholarship will support four recipients and covers more than half the cost of a full-time term of study for each student.
Questions?
We are always happy to hear from alumni, students and other friends of the college.
For general inquiries, dial extension 2248.
Our fax number is (518) 580-0700.
800-847-3000