November 5, 2019
SUNY Empire State College and CREATE Community Studios to Present Multimedia Art Exhibition Exploring the Role of Caregivers
Taking Care: An Expressive Arts Celebration will showcase the work of veterans, teens and others in the community taking care of themselves and others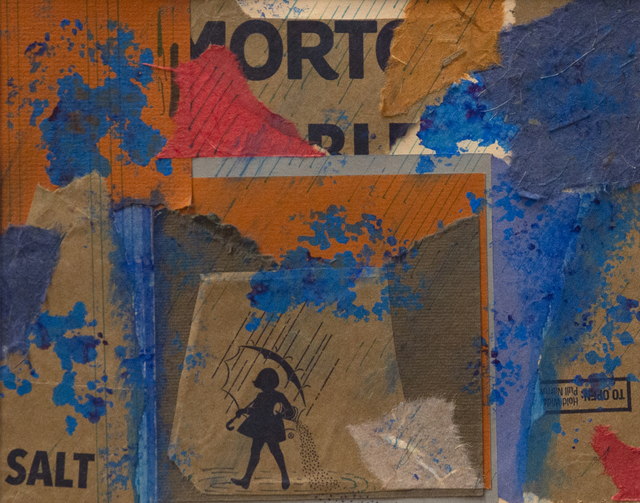 (SARATOGA SPRINGS, New York – Nov. 5, 2019) SUNY Empire State College, in collaboration with CREATE Community Studios, presents "Taking Care: An Expressive Arts Celebration," featuring more than 120 works of art and writing from veterans, teens, and people who are professional and family caregivers. The diverse collection of works explores the challenges, rewards, and importance of caregiving through a variety of media.
The opening reception will be held Nov. 8 from 6-8 p.m. at the college's Student Center in Saratoga Springs, with live music from the strings group Burning Bridges, along with interactive art activities for adults and children.
This exhibition is the third event of the SUNY Empire Arts Empower series for the fall of 2019. The exhibition will be on display now through March 30, 2020.
"SUNY Empire is excited to partner with CREATE Community Studios for this collaborative and interactive event for the whole family to enjoy," said Jim Malatras, president of SUNY Empire. "We are proud to showcase the transformative power of art through artistic discussion and community participation."
"At CREATE Community Studios, our goal is to use expressive arts as an equalizer across cultural and economic barriers, and for participants to learn how to use art as an expressive medium to increase their general well-being," said Aili Lopez, program director of CREATE Community Studies and 2010 alumna of the college. "We are proud to partner with SUNY Empire to showcase expressive art as a means for personal growth and look forward to future opportunities." 
This event is supported by the Arthur Imperatore Community Forum Fellowship which was established in 1990 by philanthropist and alumnus Arthur E. Imperatore, Sr. to support community-related research or a creative activity that furthers an individual faculty member's professional development and is linked to the wider community.
"We are thrilled to host this powerful event that celebrates the resilience of the human spirit through expressive arts," said Elaine Handley, faculty mentor in the School for Arts and Humanities and 2019-20 recipient of the Imperatore Fellowship. "Empire State College is part of a vibrant community, and it is a privilege to honor the artwork, writing, music and film that individuals have created giving a voice to their experiences as caregivers while taking care of themselves." 
Click here for more information and to sign-up.
About CREATE Community Studios
C.R.E.A.T.E. Community Studios is a 501 (c)(3) non-profit dedicated to providing a space where the benefits of art-making impact both the individual and the community as a whole. We offer low-cost art workshops and groups, community wellness activities, and open studios to promote art-making and the creative process as a vehicle for personal growth, communication, and social change. We believe that the beneficial experience of art-making should be affordable and accessible to everyone. Our goal is to use expressive arts as an equalizer across cultural and economic barriers, and for participants to learn how to use art as an expressive medium to increase their general well-being. We focus on the process of the art-making, not the product. Unlike other art studios, our expectations are not rooted in a product or an image. We focus on the evolution of a piece and encourage conversation about its meaning.
About SUNY Empire State College 
SUNY Empire State College educates students at any stage of life with a personalized learning experience delivered online, in person, or a blend of both. Since 1971, SUNY Empire has empowered students to earn an accredited degree around the demands of a busy lifestyle to advance their personal and professional goals. With world-class faculty, more than 1,300 dedicated mentors to help students tailor their degree programs, and cutting-edge distance learning technology, SUNY Empire delivers a trusted and flexible online college experience grounded in more than 30 New York state locations and seven international sites where students can learn and collaborate in person. Our nearly 50 years as a leader in awarding credit for prior learning and life experience helps students earn a degree faster and at lower cost. To learn more, visit www.esc.edu and follow @SUNYEmpire.