September 24, 2019
SUNY Empire State College Launches Contest to Choose First-Ever Mascot
Winning Idea Will Be Ready to Compete in SUNY Mascot Madness 2020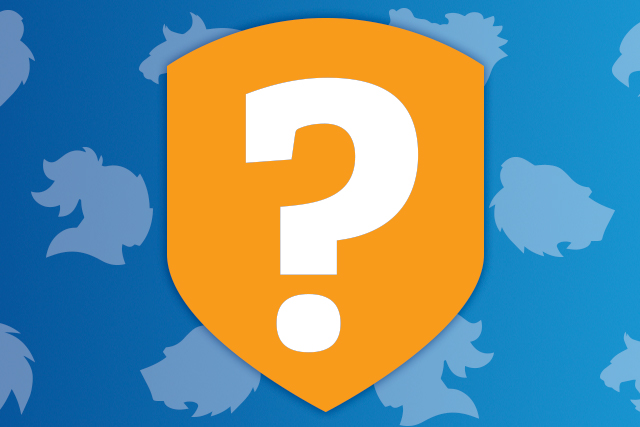 (SARATOGA SPRINGS, New York – Sept. 24, 2019) SUNY Empire State College has launched a competition to determine its first-ever mascot with a call for submissions by the college's students, faculty, staff, and alumni. The winning mascot will be announced at the beginning of 2020.
All students, faculty, staff, and alumni of SUNY Empire are welcomed to submit their ideas via an online submission form from now until October 24. The top ideas will then be put up for a public vote in November. The winning idea will be developed into the official SUNY Empire State College mascot and unveiled in March 2020, in time to compete in SUNY Mascot Madness 2020.
Founded in 1971, SUNY Empire State College is the State University of New York's only statewide, distributed institution, with more than 30 locations across New York, seven international sites, and the largest offering of online courses in the state. Until now, it has not had an official mascot.
"A mascot helps tie a college community together and project a unified sense of spirit to the rest of the world," said SUNY Empire State College President Jim Malatras. "SUNY Empire has an incredibly strong and vibrant community of students and alumni in New York state and around the world. It's long past time that they have a mascot to rally behind. My appreciation and praise go to the members of the SUNY Empire Facilitating Unity through Networking Committee – our 'FUN' committee – for proposing and developing such an exciting contest."
"This is a great opportunity for our community to show us their spirit and their creativity," said Kyle Adams, assistant vice president for communications and marketing at SUNY Empire. "We can't wait to see the entries, and to begin a tradition that will help unite SUNY Empire students, from Los Angeles to Long Island to Prague, for generations to come."
"Having a mascot will help call attention to all of SUNY Empire's student events, activities, programs, and boost school spirit," said Lisa D'Adamo Weinstein, SUNY Empire's dean of student affairs. "Our student governance group also has been advocating for a school mascot and I am so happy that we have begun our contest. From our many student clubs and our student-run online newsletter, to our wellness events and fall student conference, student engagement opportunities enrich the education experience for SUNY Empire students. I am looking forward to 'meeting' our new mascot and having it become an active, fun, and exciting member of the SUNY Empire community."
The winning entrant will receive a $500 prize, with $300 for second place and $200 for third place. The entrant will also have the opportunity to work with the college's professional designers on the development of the final mascot.
Learn more about the contest online.
About SUNY Empire State College
SUNY Empire State College educates more than 17,000 students in person, online, and through a blend of both, at more than 30 locations in New York and at eight international sites worldwide. Together with one of SUNY Empire's more than 1,300 faculty mentors, each student designs their own individualized pathway to a college degree that accommodates their schedule and awards credit for prior college-level learning. SUNY Empire awards more than 3,000 degrees annually and 94 percent of graduates stay in New York state. Today, more than 87,000 SUNY Empire alumni are entrepreneurs, veterans, and active members of the military, professional athletes, teachers, medical professionals, and leaders in their field, as well as in their communities. To learn more, visit www.esc.edu and follow the college on social media @SUNYEmpire.