April 13, 2020
SUNY Empire State College Moves Fifth Annual Learning in Technology Conference Entirely Online in Response to COVID-19
Conference Unites Higher Ed, K-12 Educators to Hone Use of Emerging Technologies in the Classroom

New Track This Year Focuses on Remote Learning in the COVID-19 Response

Deadline to Submit Proposals is June 1, 2020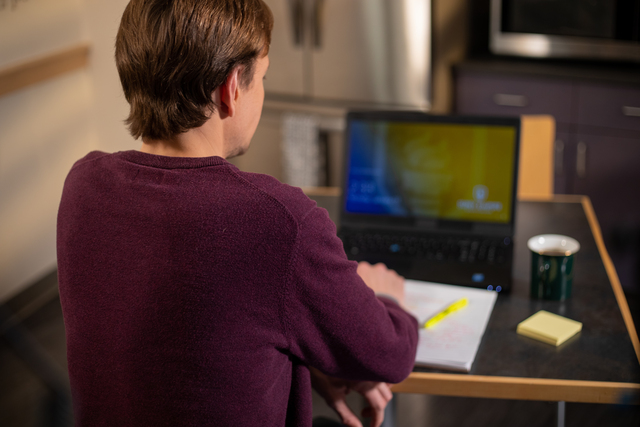 (SARATOGA SPRINGS, NY – April 13, 2020) SUNY Empire State College today announced it will transfer the fifth annual Learning in Technology (LIT) conference from its traditional in-person gathering to a series of online sessions in response to ongoing concerns about COVID-19, as well as adding a track focused on remote learning during the COVID-19 response.
Scheduled for July 10, the single-day, free conference is a collaborative partnership between the School for Graduate Studies at SUNY Empire State College and the Saratoga City School District. It provides K-12 teachers and higher education instructors an opportunity to explore new classroom technologies and share their experiences using, and mastering, these emerging learning tools.
Last year's conference drew more than 400 educators from 150 educational institutions across New York State and beyond, evenly divided between higher education and K-12.
"With schools across New York State shifting suddenly to remote learning in response to COVID-19, the majority of them for the first time, this conference provides an excellent opportunity for educators to come together and share best practices," said SUNY Empire State College President Jim Malatras. "In just the past three weeks we've seen how important it is to advance quality online learning initiatives for students of all ages. SUNY Empire's LIT conference will spotlight the best of what online education can offer and help educators across the state deliver a better experience for their students."
"There's an ever-increasing number of educational technologies available to instructors at all levels of education," said SUNY Empire State College Dean of the School for Graduate Studies Nathan Gonyea. "The goal of the LIT conference is to bring teachers, scholars, and practitioners together to share their knowledge, and provide attendees with an enriching, engaging experience."
Conference participants can receive Continuing Teacher and Leader Education (CTLE) hours for attending the full day.
Organizers are currently accepting proposals through June 1, 2020, and would like to acknowledge Cisco Webex, which is donating use of its web conference platform.
About SUNY Empire State College
SUNY Empire State College educates students at any stage of life with a personalized learning experience delivered online, in person, or a blend of both. Since 1971, SUNY Empire has empowered students to earn an accredited degree around the demands of a busy lifestyle to advance their personal and professional goals. With world-class faculty, more than 1,300 dedicated mentors to help students tailor their degree programs, and cutting-edge distance learning technology, SUNY Empire delivers a trusted and flexible online college experience grounded in more than 30 New York State locations and seven international sites where students can learn and collaborate in person. Our nearly 50 years as a leader in awarding credit for prior learning and life experience helps students earn a degree faster and at lower cost. To learn more, visit www.esc.edu and follow @SUNYEmpire.