September 19, 2020
SUNY Empire State College Officer-in-Charge Beth Berlin Statement on the Passing of Supreme Court Justice Ruth Bader Ginsburg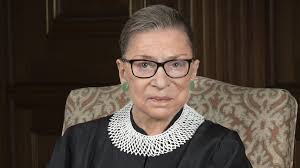 (SARTOGA SPRINGS, NEW YORK - September 19, 2020) Supreme Court Justice Ruth Bader Ginsburg's passing brings sorrow and awe as we mourn and celebrate the insurmountable loss of a woman who championed for civil and women's rights and liberties. She is an inspiration who bravely and gracefully fought her own battles for gender equality.
SUNY Empire State College embodies these qualities of strength and perseverance, and will remain steadfast in our effort to promote social justice. We will continue to strive toward addressing the persistent present-day societal inequities.
About SUNY Empire State College
SUNY Empire State College educates students at any stage of life with a personalized learning experience delivered online, in person, or a blend of both. Since 1971, SUNY Empire has empowered students to earn an accredited degree around the demands of a busy lifestyle to advance their personal and professional goals. With world-class faculty, more than 1,300 dedicated mentors to help students tailor their degree programs, and cutting-edge distance learning technology, SUNY Empire delivers a trusted and flexible online college experience grounded in more than 30 New York state locations and seven international sites where students can learn and collaborate in person. Our nearly 50 years as a leader in awarding credit for prior learning and life experience helps students earn a degree faster and at lower cost. To learn more, visit www.esc.edu and follow @SUNYEmpire.