September 11, 2020
SUNY Empire and SUNY Cobleskill Partner to Streamline Transfer, Lower Cost for Graduate Teaching Degrees
SUNY Cobleskill Students Can Save up to $2,000 While Pursuing a Master of Arts in Teaching at SUNY Empire with Two New Accelerated Pathways

New Partnership Addresses Need for Special Needs Teachers Across New York State

SUNY Empire's Master of Arts Can Be Completed 100% Online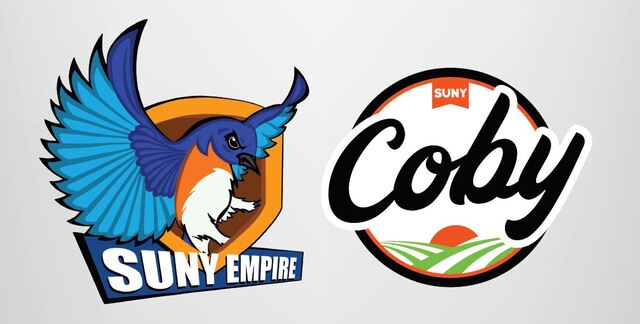 (SARATOGA SPRINGS, NEW YORK – September 11, 2020) SUNY Empire State College today announced two new accelerated pathways for SUNY Cobleskill students pursuing teaching careers to transfer seamlessly into SUNY Empire's online master of arts in teaching adolescent special education degree (MAT SpEd), saving students time and money while addressing a need for more special needs educators throughout New York state.
SUNY Empire's 45-credit MAT SpEd program prepares future educators to teach students with special needs in an inclusive classroom. SUNY Cobleskill students working toward a bachelor of science in applied psychology now have two opportunities to earn a MAT SpEd at an accelerated rate and for less money.
Through a cross-registration pathway, eligible SUNY Cobleskill students will be able to take as many as nine graduate-level credits at SUNY Empire alongside their studies at SUNY Cobleskill. Through this hybrid program, SUNY Empire will reduce the cost per credit hour by $176, saving students working toward their MAT SpEd more than $1,500 in tuition – a nearly 40 percent reduction in cost.
SUNY Empire and SUNY Cobleskill have also developed an accelerated B.S. to MAT SpEd pathway that allows eligible students to enroll at SUNY Empire as early as their junior year at SUNY Cobleskill. Eligible students will be able to take as many as four graduate courses, for a total of 12 credits, at SUNY Empire's undergraduate cost per credit hour, saving more than $2,000 in tuition. SUNY Empire will also waive the application fee, will not require students to submit an application essay, or request letters of recommendation.
As with all of SUNY Empire's programs, the MAT SpEd can be completed entirely online, with a flexible and individualized model designed to fit the lives of busy learners.
"SUNY Empire is proud to expand its longstanding and fruitful relationship with SUNY Cobleskill, especially to help prepare professionals in a field as critical as special needs education," said SUNY Empire State College Officer in Charge Beth Berlin. "SUNY Cobleskill is already known for its world-class teacher education programs, and now its students will have a seamless and affordable pathway to continue to earn a graduate degree at SUNY Empire. Thank you to President Terenzio and the teams at both institutions for making higher education even more affordable and accessible for the students of New York."
"SUNY Cobleskill is thrilled to be once again partnering with SUNY Empire State College in advancing academic opportunities for our students and ensuring we are preparing tomorrow's leaders in critical fields," said SUNY Cobleskill President Marion Terenzio. "These pathways allow our ambitious students to advance their academic careers in the most economical, efficient, and effective way possible. This agreement marks another excellent example of how the SUNY educational system provides access and promotes student success and development."
"SUNY Empire and SUNY Cobleskill partnership has really blossomed over the years into one where students have many options to pursue their degrees, while at the same time, reducing their time to completion," said SUNY Empire State College Dean of the School for Graduate Studies Nathan Gonyea. "There's a great need for special education teachers across New York state, and by combining SUNY Cobleskill's great preparation with SUNY Empire's blended model at the graduate level, our students can really meet the needs of P-12 students in their local community."
The agreement was finalized during a virtual signing event held at the colleges' respective campuses. To view pictures, please click here.
About SUNY Cobleskill
The State University of New York College of Agriculture and Technology at Cobleskill has been a leader in hands-on learning for more than a century. Set in the rolling hills of Schoharie County, over 2,000 students live and learn on a modern 900-acre campus in over 50 associate and baccalaureate degree programs. Students engage in an applied learning educational model allowing them to gain real world experience that prepares them for careers in agriculture, animal sciences, business, science and liberal arts.
About SUNY Empire State College
SUNY Empire State College educates 16,000 students per year in person, online, and through a blend of both, at campuses and learning hubs located in every region of New York state, and at eight international sites worldwide. Together with one of SUNY Empire's 800 faculty mentors, each student designs their own individualized pathway to a college degree that accommodates their schedule and awards credit for prior college-level learning. SUNY Empire awards more than 3,000 degrees annually and 94 percent of graduates stay in New York state. Today, more than 89,000 SUNY Empire alumni are entrepreneurs, veterans, and active members of the military, professional athletes, teachers, medical professionals, and leaders in their field, as well as in their communities. To learn more, visit www.esc.edu.