October 18, 2021
SUNY Empire Student Albert Culler Recognized with Prestigious SUNY ACT Award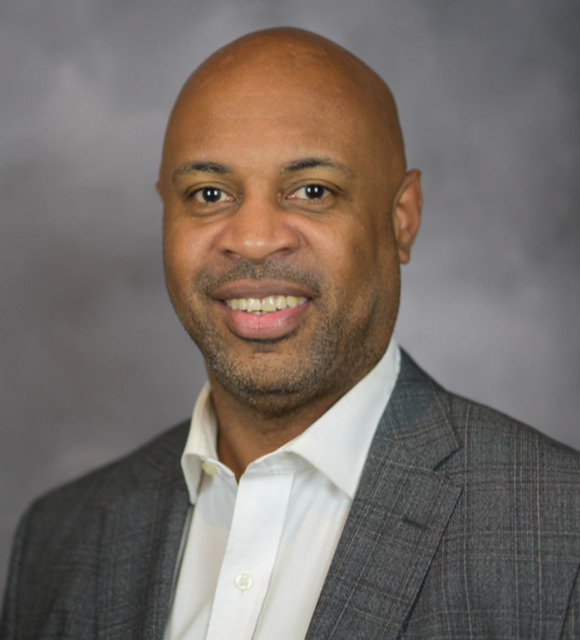 (SARATOGA SPRINGS, NEW YORK – October 15, 2021) Albert Culler, an undergraduate student at SUNY Empire State College and student vice president of SUNY Empire's Black Male Initiative (BMI), received the Excellence and Student Initiative Scholarship from the SUNY Association of Council Members and College Trustees (ACT) during the organization's annual conference. The SUNY-wide event was held virtually Friday, October 15.
Culler was one of just five students in the entire SUNY system to receive this prestigious award, which recognizes outstanding academic performance and extraordinary commitment to the campus and community. He is currently earning his bachelor's degree in public affairs at SUNY Empire. He lives in Bronx, N.Y.
In addition to his studies, Culler is assistant chief officer of operations with Staten Island Railway, NYC Transit. In addition to his leadership role with SUNY Empire's BMI, Culler is the interim managing director of diversity, equity, and inclusion for SUNY Empire's Student Government Association; student representative of the College Council; and a member of the Student Conduct Board, Health and Wellness Advisory Committee, and the college's Presidential Search Committee. He also holds leadership posts with the Conference of Minority Transportation Officials, the North Star Movement of New York City, and the NAACP Co-op City branch.
"The way to move the needle is to personally get involved and not wait for someone else to do it," Culler said. "Your involvement will encourage others and together we'll make the change that we want to see."
Culler, a married father of four who graduated from high school more than 30 years ago, said he was motivated to pursue a college degree after his children graduated from college. After a meeting with the employee-development office at his workplace, he explored his degree options at SUNY Empire State College.
"SUNY Empire serves the needs of adults who aspire to continue their education," Culler said. "The concept of lifelong learning ignited a fire in me that won't soon extinguish. I haven't completed my undergraduate degree yet, but I am already looking forward to getting my graduate degree and beyond."
SUNY Empire State College Officer in Charge Nathan Gonyea said, "SUNY Empire State College is proud of Albert Culler for his well-deserved and prestigious recognition as an academic and community leader. SUNY Empire, the Black Male Initiative, and the local and national organizations he supports are all made better by his dedication, skills, and determination to be a positive force for change in this world. Albert is as inspiring as he is accomplished, and we are honored to be part of his academic and personal journey."
David Fullard, Ph.D., faculty advisor of SUNY Empire's Black Male Initiative said, "Albert is a leader, administrator, and advocate for SUNY Empire and the Black Male Initiative community. He is able to understand the personal values and beliefs of those with whom he works and excels at obtaining enthusiastic commitments from those individuals with whom he interacts."