October 30, 2019
SUNY Empire State College Presents "Women Creating History" at the National Museum of Dance
Two-day event, presented in collaboration with the Capital Region Dance Alliance, will explore the historic roles of leading women in arts, dance, and theater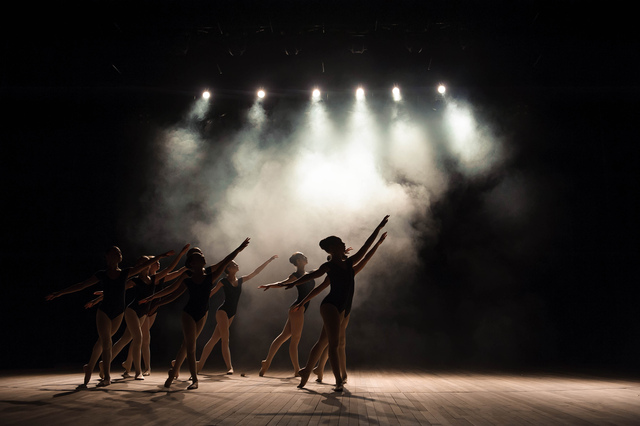 (SARATOGA SPRINGS, New York – Oct. 30, 2019) SUNY Empire State College, in collaboration with the Capital Region Dance Alliance, presents "Women Creating History," a two-day exploration of how leading female figures influenced the history of dance, art, and theater – and how the arts, in turn, helped shape women's history.
The event will be held Nov. 6 and 7 at the Saratoga National Museum of Dance, and will include guided interactive tours of the museum in addition to a full schedule of educational and arts programming featuring experts in dance, theater, and women's history from SUNY Empire, the New York University Tisch Dance Department, and Skidmore College, among others.
"SUNY Empire is thrilled to partner with such accomplished organizations to highlight the impact women have had on the history of art," said Jim Malatras, president of SUNY Empire. "We welcome our entire community to stop in and experience the powerful educational programming amongst our partners within the arts community, our faculty, and alumni."
"The Capital Region Dance Alliance is proud to partner with SUNY Empire to highlight the importance of female leaders within the arts," said Mary Anne Fantauzzi, president of the Capital Region Dance Alliance. "We look forward to partnering on additional opportunities in the Capital District to bring community members out to learn more about the art of dance."
"SUNY Empire and the Capital Region Dance Alliance are delivering an impressive array of inspirational programming on art history and the role of leading women," said Dennis Moench, senior director of education for the Saratoga Performing Arts Center (SPAC). "Art has always held tremendous power to educate and transform, and this event will not only explore that power, but demonstrate it with live performances. This kind of collaborative programming is at the heart of everything that we present at SPAC, and I look forward to seeing more partnerships in the future."
The event will include:
Address by SUNY Empire alumna and NYU Tisch Dance Department professor, academic and dance company director Giada Ferrone '16
Presentations and panel discussion about American dancer and choreographer Agnes de Mille by SUNY Empire Fulbright Scholar Dr. Karen Garner, a historian specializing in women's history; award-winning arts mentor Dr. Cindy Bates, a theater director and historian; and other female leaders who will help illuminate the development of theater and dance in a historical context.
"Singing for Suffrage" presentation by SUNY Empire alumna, arts faculty and acclaimed folk singer Peggy Lynn '05, with Dan Duggan.
Participatory dance lecture/workshops Thursday morning on Isadora Duncan by Mary Disanto Rose, Skidmore associate professor of dance and Dance Alliance vice president, and on Katherine Dunham by Dance Alliance board member Tina Baird, jazz tap artist and educator.
The event runs 1-5 p.m. in the Riggi Theater on Wednesday, Nov. 6 and 9 a.m. to noon in the Southeast Gallery on Thursday, Nov. 7.
View the "Women Creating History" event details for more information and to sign-up.
About SUNY Empire State College
SUNY Empire State College educates students at any stage of life with a personalized learning experience delivered online, in person, or a blend of both. Since 1971, SUNY Empire has empowered students to earn an accredited degree around the demands of a busy lifestyle to advance their personal and professional goals. With world-class faculty, more than 1,300 dedicated mentors to help students tailor their degree programs, and cutting-edge distance learning technology, SUNY Empire delivers a trusted and flexible online college experience grounded in more than 30 New York state locations and seven international sites where students can learn and collaborate in person. Our nearly 50 years as a leader in awarding credit for prior learning and life experience helps students earn a degree faster and at lower cost. To learn more, visit www.esc.edu and follow @SUNYEmpire.