Ways to Give
There are a number of different ways to support the Empire State College Foundation.
A little goes a long way at SUNY Empire State College. When you make a gift to the College, you join the thousands of alumni, employees and friends who support The Fund for Empire State College each year. All of those gifts add up in a big way.
Sustaining giving allows you to make a single commitment that repeats on a schedule you decide.
Giving is a personal decision and our individual reasons for contributing are many. But we have at least one common purpose – to support the reason we're all here – the students. As faculty and staff members, we have the privilege of working closely with students. Gifts from employees are an investment in our students' ...
Endowed funds are invested to provide income in perpetuity. Each year a portion of the income generated from the principal is released to be used for the specific purpose for which the fund was established. Typically, endowed funds provide money for student scholarships. Other areas of support may include student and faculty ...
If you would like to extend your support of Empire State College Foundation to make a lasting impact, there are several gift arrangements to choose from.
The college is grateful to all of our supporters; we are pleased to acknowledge these individuals and organizations through membership in various ...
Gifts of appreciated securities including stocks can be one of the most advantageous ways of giving - by transferring these assets directly to SUNY Empire State College you may be able to deduct the full fair market value and bypass all capital gains taxes.
Thank you for considering a gift to SUNY Empire State College. Your support will fund needed scholarships, no-interest student loans, academic programs and technological enhancements to benefit our students. Employee Giving through automatic payroll ...
Ted Bunch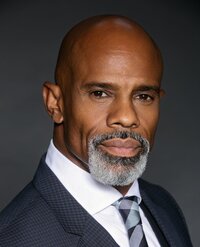 "I give because education has always been important to my family, especially my mom, Nancy Gathings Bunch. We are empowered to control our own lives through education."
Ted Bunch
Nancy Gathings Bunch
Scholarship
Questions?
We are always happy to hear from alumni, students and other friends of the college.
For general inquiries, dial extension 2248.
Our fax number is (518) 580-0700.
800-847-3000